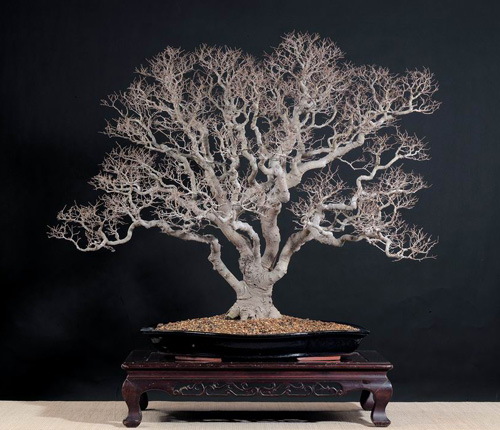 This perfectly ramified, wonderfuly balanced, natural beauty belongs to
Min Hsuan Lo
(Min is his family name) of Taiwan. I received it as an email greeting this morning.
Well, actually Merry Christmas
Just to set the record staight, Mr Min's greeting actualy said "
Merry Christmas and Happy New Year
", rather than the 'Holiday Greeting' you see above.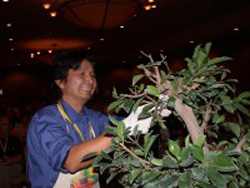 Min Hsuan Lo.
A happy and very talented bonsai artist at work.