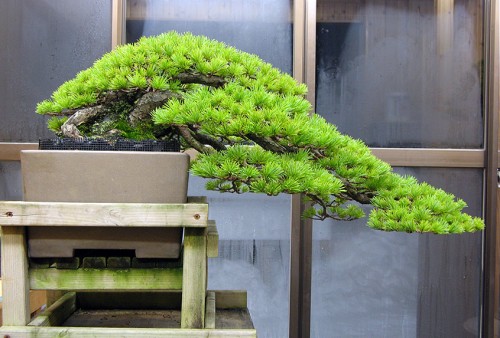 A luscious white pine that Michael Hagedorn wired in hopes that it will be accepted into the famous Kokufu Exhibition.
Michael Hagedorn is back
After a two plus month hiatus, Michael Hagedorn has suddenly resurfaced on
Crataegus Bonsai
, and in Japan no less. This is good news. Not only does it solve my problem (another day, another post; how can I keep this interesting?), but it also gives us a further glimpse into the life and times of our favorite American apprentice in Japan (Michael has
a delightful book
on the subject).
We won't spill all the beans
Rather than simply steal Michael's last two posts, we'll just show you a few photos to whet that old appetite. After that, it's up to you to make the short and simple journey over to
Crataegus Bonsai
.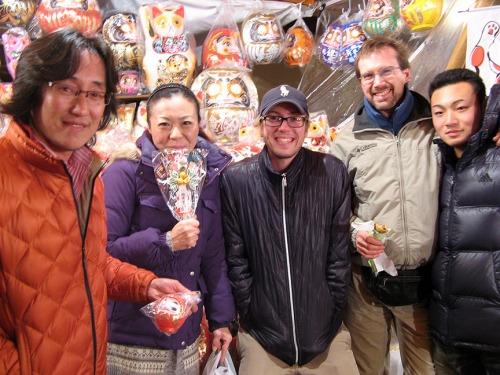 Suzuki, Michael and friends. We usually just stick to bonsai and stay clear of the social scene, but this photo is just too good to pass up. Shinji Suzuki (Michael's sensei) is on the left and Michael is second from the right. You can visit Crataegus for the complete cast of characters.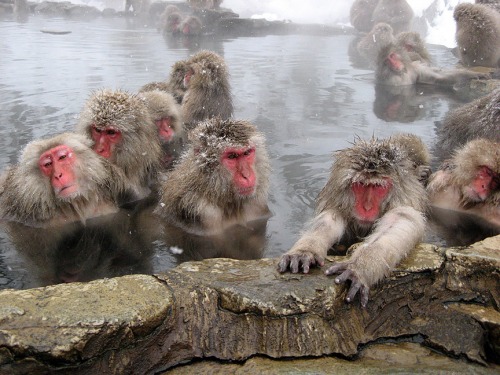 A few of Michael's other friends.
Source:
Bonsai Bark
Read more!