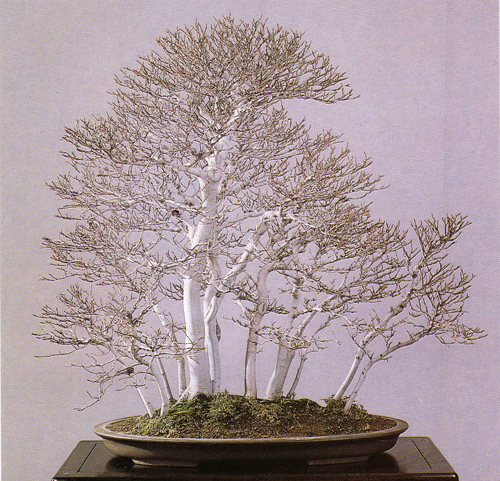 This is a somewhat faded image of a somewhat amazing Japanese beech fores.
In Japan, Japanese beech (
Fagus crenata
) have been for a long time a favorite for forest plantings. Their smooth almost white bark, fairly small leaves, fine branching and easy-to-work-with toughness, makes them a natural for bonsai. Here in the you not be able to find any Japanese beech, but don't despair, most of the principles can be applied to other deciduous trees.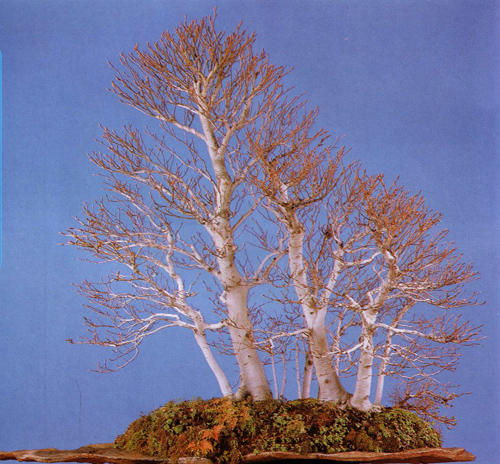 This is a not-so-faded slab planting. See below for instructions on preparing a slab for planting.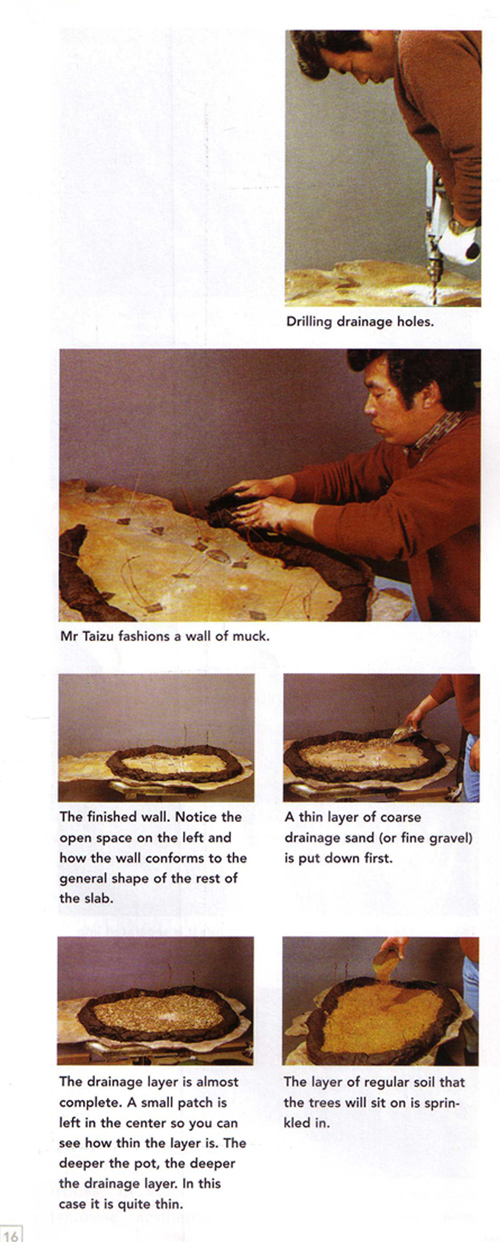 Preparing the slab.
Source:
Bonsai Bark
Read more!