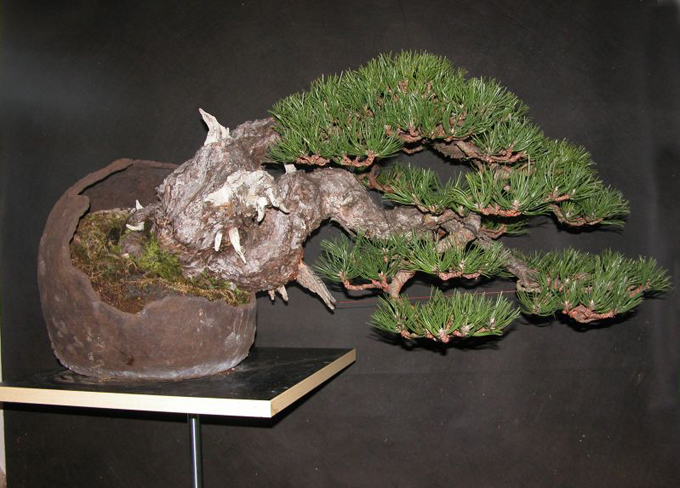 What great tree tree. It's a black pine by Mauro Stemberger (all the trees in this post are Mauro's) and it's so full of unique character that I can't say enough about how much I like it. So I'll just shut up (except to say, that, it would be interesting to know the history of this tree… and speaking of pines, the 2nd printing of our classic pine book is now in stock).
Another Italian Renaissance
Mauro Stemberger is one of several talented and innovative young Italian bonsai artists. It helps to live in a culture where art and artists are so respected (even revered) and art and beauty are everywhere; both man made and natural (all this, and the best food in the world… now, if the Euro would only come down a bit). But just being Italian isn't enough; talent, passion and a large doses of time and effort also help.
Bonsai Dream
The trees in this post are all borrowed from Mauro's website:
Italian Bonsai Dream
.
Scot's pine. Some bonsai look a lot like other bonsai, but not this one. Especially unusual is the way the trunk lays along the ground and then dips down below the top of pot on its circuitous route from base to crown.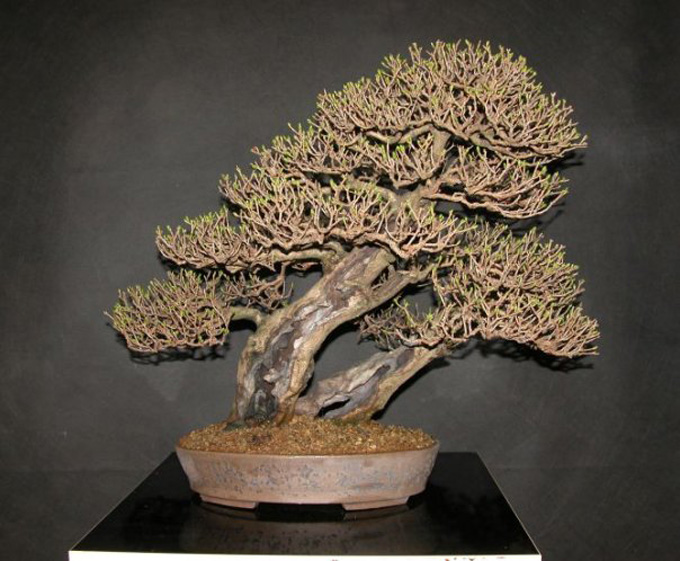 Recently defoliated privet. Mauro has plenty of excellent trees, but I picked this because it's not only excellent, but it's a privet, and you just don't see that many privet bonsai. I wonder if started its life as a part of hedge.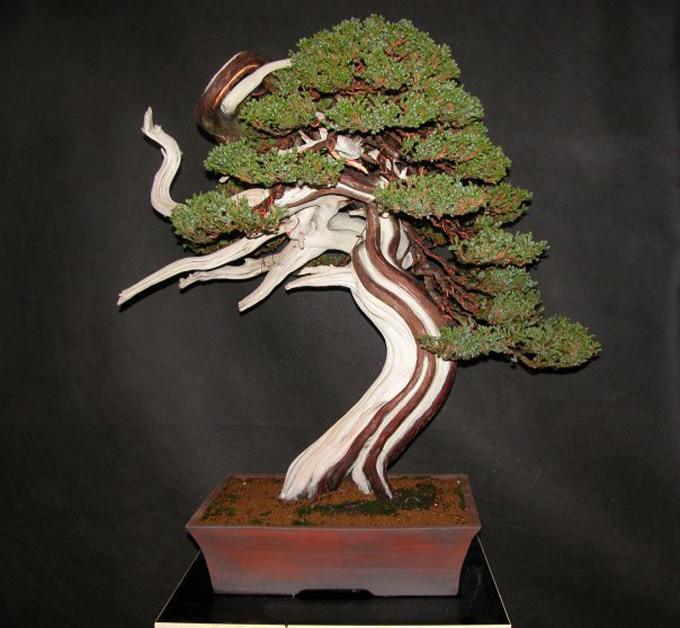 Abstract art anyone? This unusual tree with its wild lines and striking contrasts is a shore juniper (Juniperus procumbens).
Source:
Bonsai Bark
Read more!