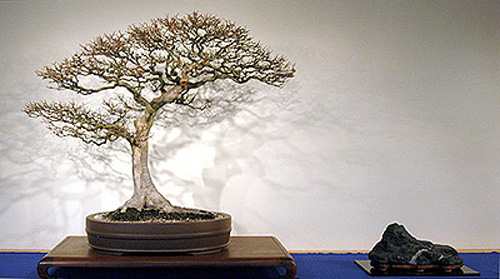 More specifically at the National Bonsai and Penjing Museum
(through Dec 20th)
Here's what our good friends and colleagues at the NB&PM have to say about their
Winter Silhouettes Exhibit
:
Winter is the best time to enjoy the true mastery of the art of bonsai by observing the "bare bones" of the trees. With no leaves, the structure of a deciduous bonsai reveals how well the artist has created his miniaturized version of nature. The bonsai curator has selected trees from the museum's permanent collection for a formal display of these living artworks. Other trees from the permanent collection will be on view throughout the winter in the Chinese Pavilion and the Tropical Greenhouse. Free.
If you have a chance
…
…go! It's a great collection and if you are a citizen of the US, it's yours and it's excellent, so you might as well enjoy it. And if you are not a citizen, we'd love to have you visit!