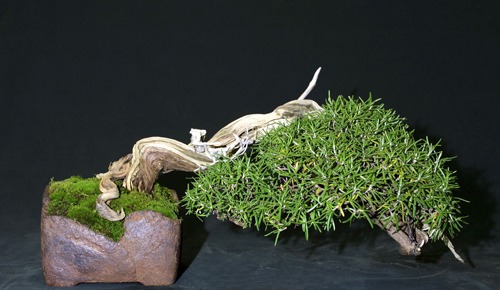 Old Rosemary plants abound in Europe, so you'd expect to see some pretty good old Rosemary bonsai, and this semi-cacade certainly qualifies. It doesn't hurt that it's in a very cool pot.
I am still traveling so thought I would just pluck this European gallery out of one of the folders I have on my desktop for just such occasions. Unfortunately, I can't attribute because I don't have access to the artist's names. Maybe you can help.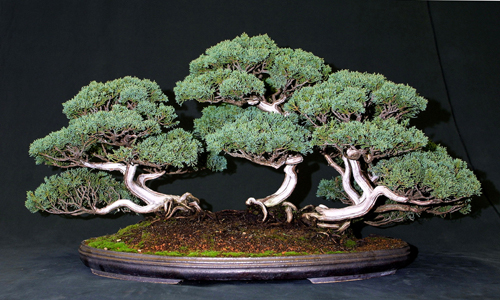 This twisty Shimpaku forest reminds me of Point Lobos.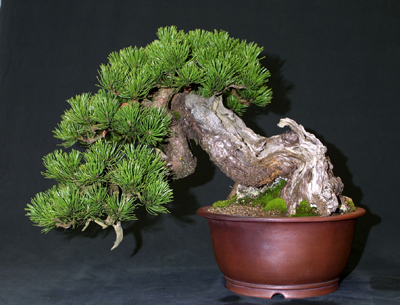 This strange and wonderful little Mugo pine has an unusual shape and might qualify as one of our eccentric bonsai.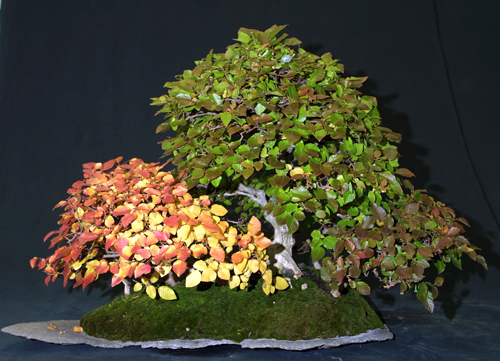 Speaking of slabs, and last but not least; a multi-hued European hornbeam planting.