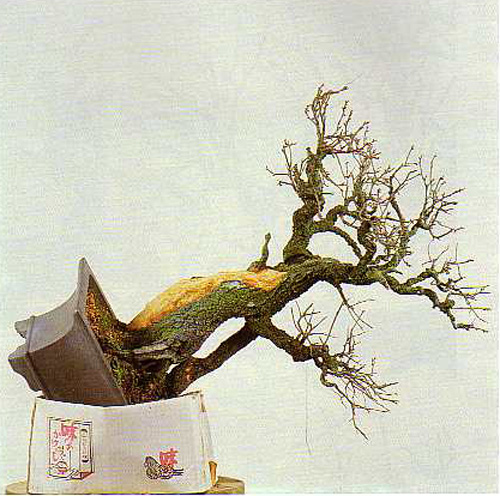 This radically tilted Prunus mume (Flowering Japanese apricot) is by Chiharu Imai.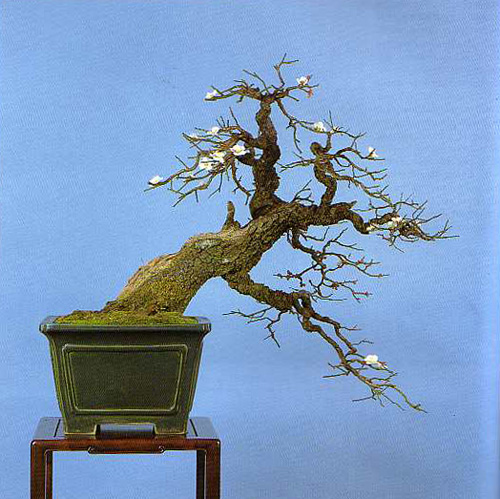 After
. Mr. Imai saw something when he put it in the box, and this is it.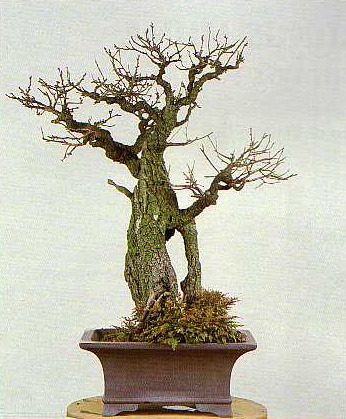 Before
the big tilt and some well executed artistry that included removing the strange second trunk that runs up to the first branch.
Source:
Bonsai Bark