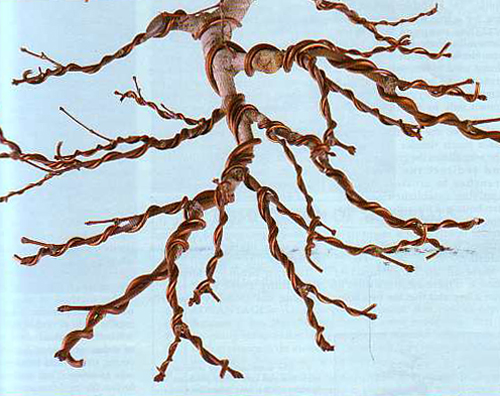 The photos below show how to wire a primary branch and five secondary branches without crossing wires; presented as an interesting and instructive game. BTW: if you need any wire for your own wiring games…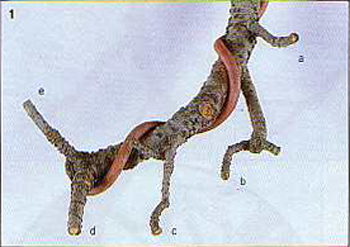 Wait!
Before you go any further, see if you can figure out how to wire all five secondary branches (a-e) without crossing any wires.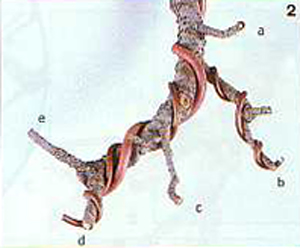 Step one
. Start with b and d. Top view.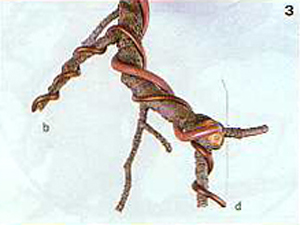 Step one, bottom view.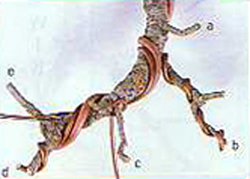 Step two
. Wiring c and e in process.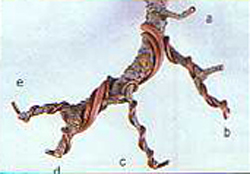 Step two, c and e finished
Step three
. What about branch a? How would you do it?
Source:
Bonsai Bark