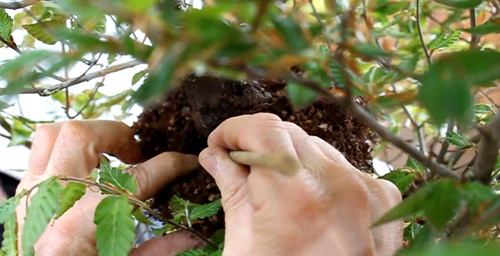 This is from a Bonsai Society of Portland (Oregon)
video entitled 'Uncovering an Air-layer
.' I found it on Michael Hagedorn's
Crataegus Bonsai
.
A friend of mine (she isn't a bonsai enthusiast) once describe bonsai people as a 'bunch of harmless nerds.' I'm not so sure about the harmless part, but you might find a touch of nerdiness every now and then (not that there's anything wrong with it). Anyway,
check out this video
. It's instructive (in more ways than one).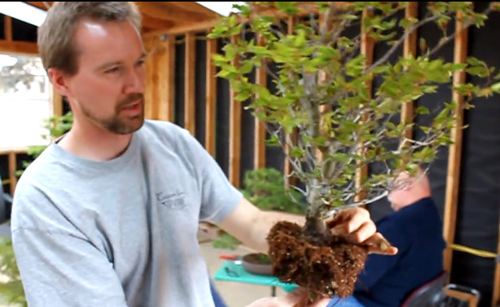 Michael inspecting the newly separated unidentified little tree (some kind of beech?).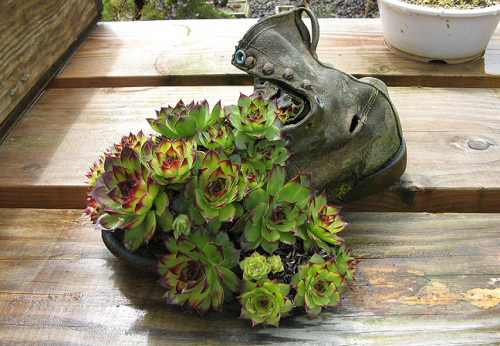 Michael's boot.
Source:
Bonsai Bark