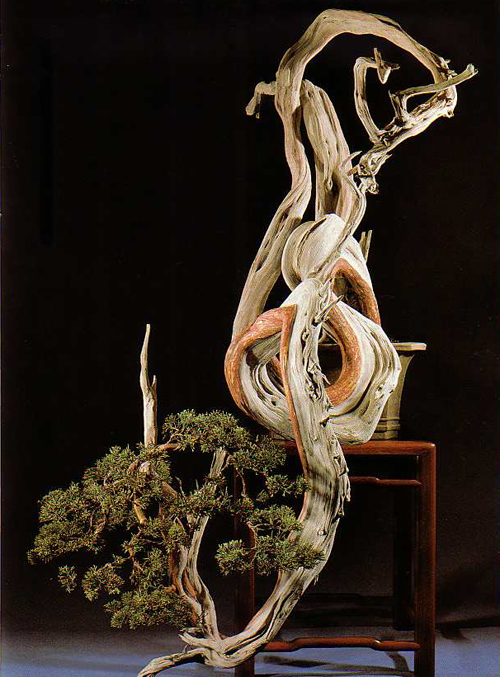 Masahiko Kimura's 'Dragon' . It also appeared in 'The Bonsai Art of Kimura' (also long out of print).
The Magician, The Bonsai Art of Kimura 2
is still in print and is currently discounted.
The good news is that we are selling our collection
out-of-print Bonsai Todays
that we have bought back from people over the years. The bad news is that many have already sold.
Source:
Bonsai Bark