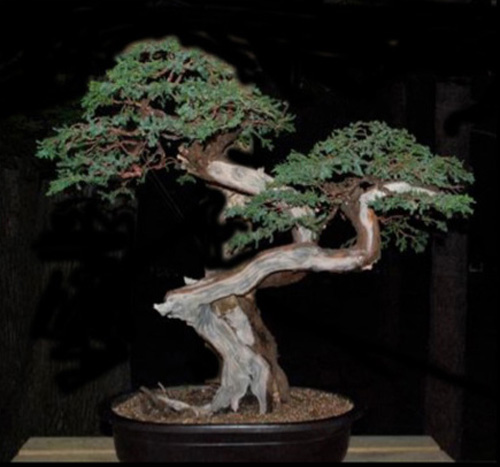 From the cover of
Bonsai No Satori, Chase and Solita Rosade's new newsletter
.
I'm still digging bonsai larches (
Larix laricina
) and a few Northern white cedars (
Thuja occidentalis
). A friend of mine has a swampy area on his land that is full of larches. Nothing too old (the swamp was cleared about fifteen years ago), but nevertheless some excellent stuff with great potential that I've been planting here and growing on. On an earlier post, I promised that I'd be selling some this year, but now I think I'll wait another year or two. Some look pretty good, but they grow fast here and will look much better later. No good photos yet, but I'll post some pretty soon just to whet your appetite.
Source:
Bonsai Bark