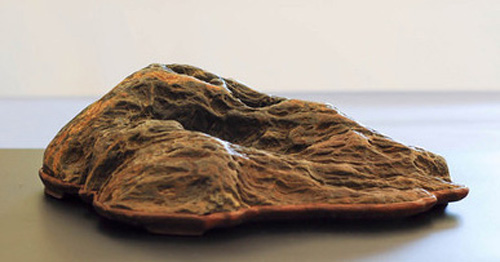 This stone speaks of Death Valley or some remote spot on the edge of the North African desert. It''s from the California Suiseki Society's 15th Annual Show, via
Bonsai Tonight
.
I don't think we've ever featured suiseki (viewing stones) on this blog. We used to feature them regularly in
Bonsai Today
, with occasional objections by some readers. I've always felt that suiseki is a natural with bonsai, so mixing in a few makes sense to me. Perhaps this is a Japanese influenced view, as it seems that you see suiseki and bonsai together with much greater frequency in Japan than in the West. Maybe this post will start a great debate on the subject (though I won't hold my breath).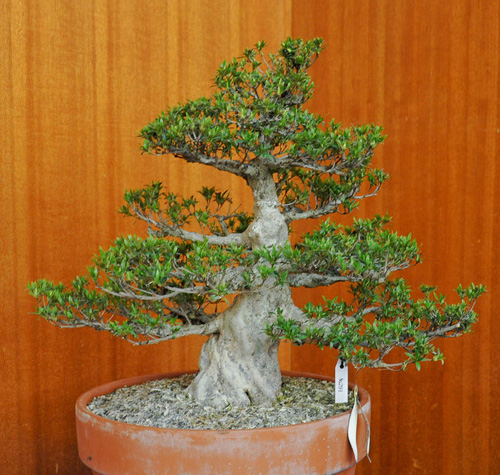 This still-in-training
Satsuki azalea
is also from
Bonsai Tonight
. It's from The Bay Area Satsuki Aikokai's 16th annual exhibit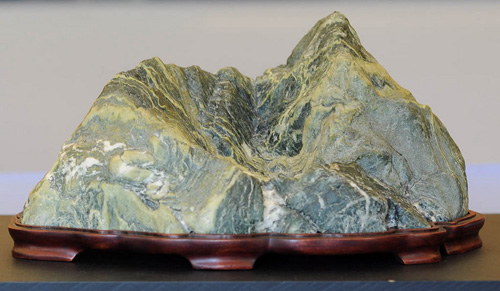 Another suiseki from the California Suiseki Society's 15th Annual Show, via
Bonsai Tonight
.
Melba Tucker's
Suiseki and Viewing Stones
shows some wonderful American suiseki. Willi Benz's
Bonsai, Kusamono and Suisek
i, goes into the subject in great detail, with an emphasis on the relationship with bonsai and kusamono (herbaceous plants in bonsai containers), as you might expect from the title.
Source:
Bonsai Bark