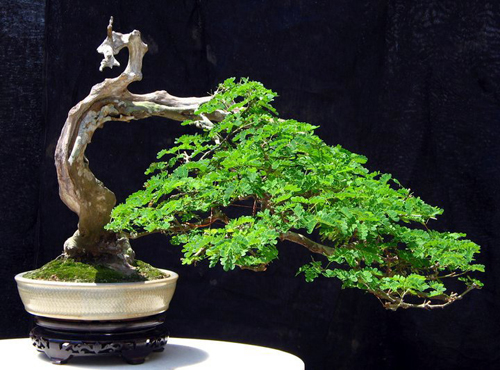 Brazilian Rain Tree? Mimosa? Whatever it is, it's from Bonsaimania (via facebook) and it's by Marcelo Martins.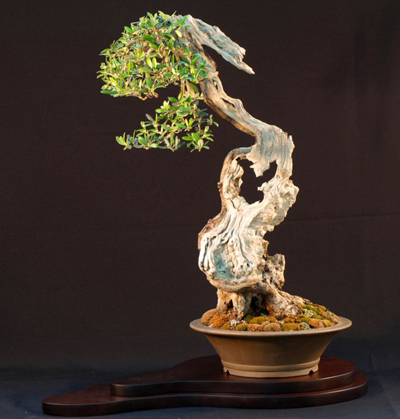 I'm pretty sure this compellingly eccentric old tree is an olive (Olea europaea). Unfortunately, I stuck it on my desktop a while back but neglected to label where it is from and who it's by. Anyone?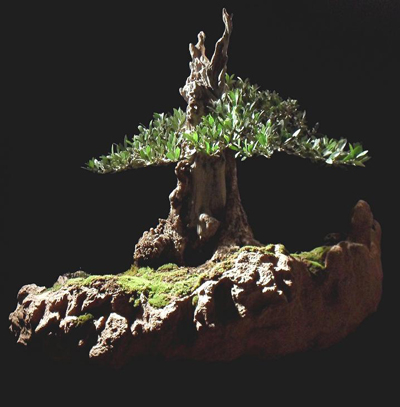 Here's another one that looks suspiciously like an olive. Just like the one above, the artist will remain unidentified until someone clues us in.
Source:
Bonsai Bark