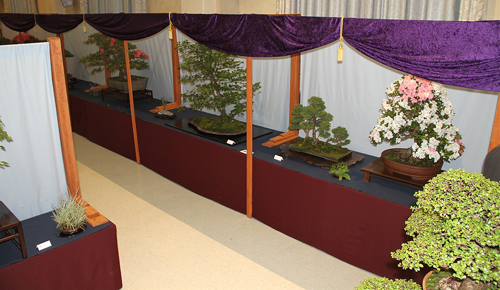 Another shot from the
2nd U.S. National Bonsai Exhibit
(
here for a post from a few days ago
). This one (and the last one in this post) was sent to us by
Bill Valavanis
; the tireless man behind the whole wild and wonderful thing.
Just trying to squeeze this in to drum up a little business. Mid-summer always requires some extra effort.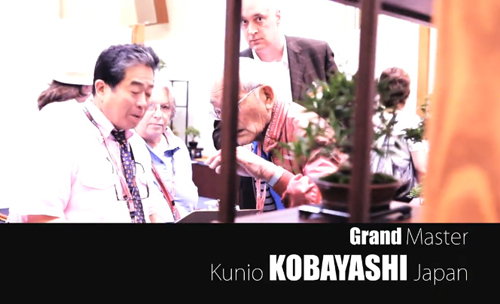 All the way from Japan.
Kunio Kobayashi
was not the only famous visitor (and in this case, judge), but he's the only one with the title 'Grand Master' before his name. Three questions: who is the partially obscured senior citizen? Who's the dude staring at the camera? And who's the lady? This shot (and all but the first and last shots in this post) is taken from a video by
Alejandro Medina Ibarra
. For more see
this previous post.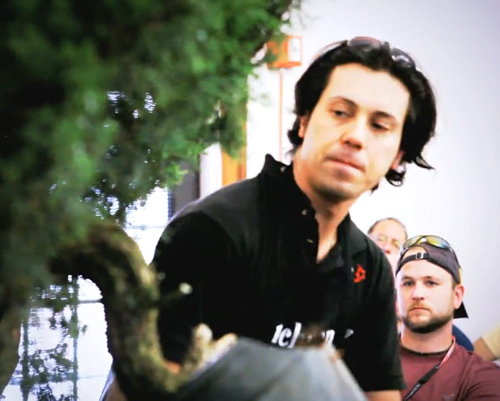 A famous face from Italy.
Marco Invernizzi
is a student of Grand Master (and ultimate bonsai innovator),
Masahiko Kimura
. Marco is now considered one of The West's most accomplished bonsai artists.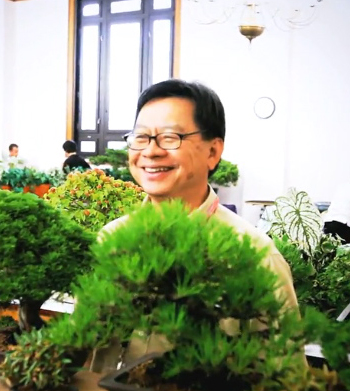 Another famous face. This happy bonsai warrior is
Suthin (pronounced su-tin) Sukosolvisit
, shohin artist extraordinaire (really bonsai artist extraordinaire).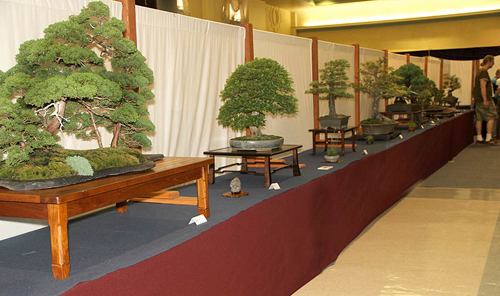 One more view. See you in 2012.
Source:
Bonsai Bark