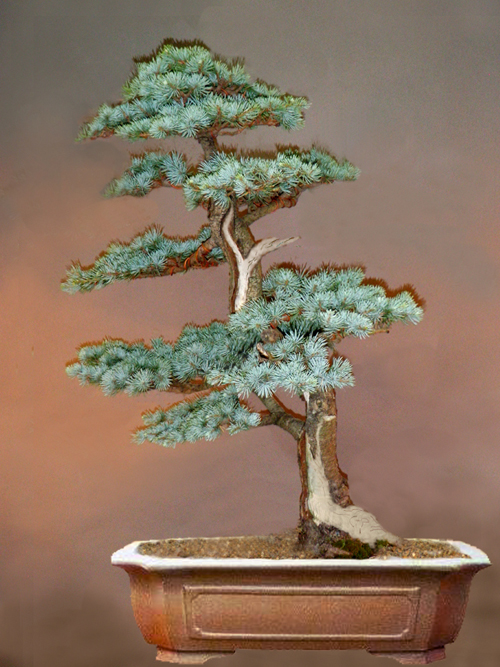 Robert Steven's second simulation of an Atlas cedar
that we presented a while back
.
My opinion (for what it's worth)
I think Robert's second simulation is an improvement on
the first one he did
. Generally Robert's critiques have been spot on, but I thought his original of this tree left something to be desired. Apparently Robert was reading my mind; he sent his follow up simulation yesterday.
Just three more days
Our current
big big sale
(we have lots of big sales, but not too many big big sales) is almost over. Among other useful items you can purchase, Robert's books (
Vision of My Soul
&
Mission of Transformation
) are there for the taking. Double discounted no less.
Source:
Bonsai Bark