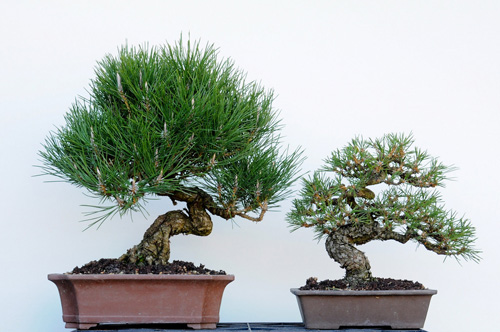 One down, one to go. Decandling two Japanese black pines. Photo by Jonas Dupuich.
Akio Kondo discovers a problem and offers a solution
I lifted all the photos in this post from
Bonsai Tonight
. They present a small piece of a much larger post (actually two posts). I won't attempt to flesh too out much (you can just
go there and see the whole thing
), except to say they are about solving a problem (lack of interior buds on black pines). Akio Kondo pointed out the problem to Jonas Dupuich and also offered a solution.
Speaking of photos, I'm always impressed with the quality of Jonas Dupuich's work. Not only are the photos technically very good, but the way he sets up the subject matter and uses it to illustrate what he's doing is as good as I've seen (right up there with the Japanese articles in
Bonsai Today
and even better than some).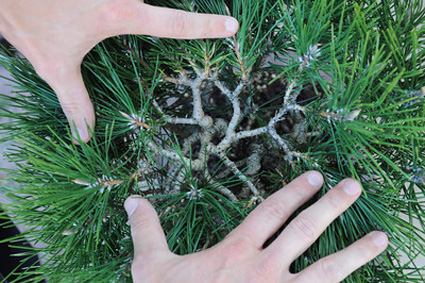 Uh oh. No buds inside.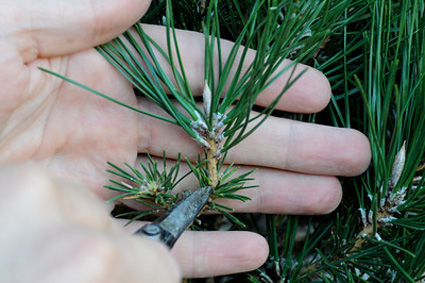 A useful little tip. Approach where you are going to cut with your scissors closed. This helps prevent (see below)…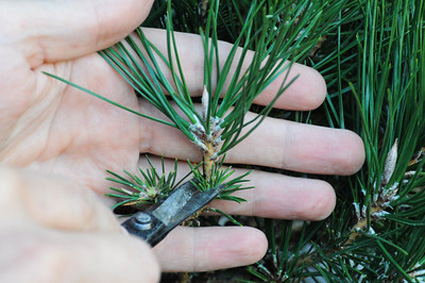 Source:
Bonsai Bark