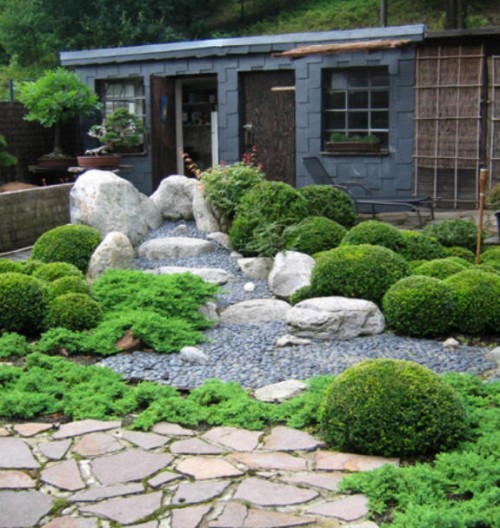 A piece of Christian Przybylsk's garden (I took the liberty of cropping his photo a little). If you visit his site you can see the uncropped original, as well as over a dozen backyard photos that are not included in this post. Like this one, they are more about the garden than the bonsai, but still, there are enough bonsai sprinkled around for you to get the idea.

Picking up an old thread
Way back in
May 2009
we started a series called Backyard Bonsai. Most of the eight previous posts are from 2009 and
early 2010
, though the last one is from just a few days ago (
David Benavente's
, which I didn't include as part of the series because it is clearly a commercial situation and the others – with one or two possible borderline cases – are just bonsai enthusiast's backyards).
A bit of a mystery
The one featured here
belongs to Christian Przybylsk. He's a bit a mystery to me; I don't know much about him beyond the fact that his site is in German and his email address indicates that he lives in Germany; and that he's an accomplished bonsai artist and landscaper. Maybe that's enough.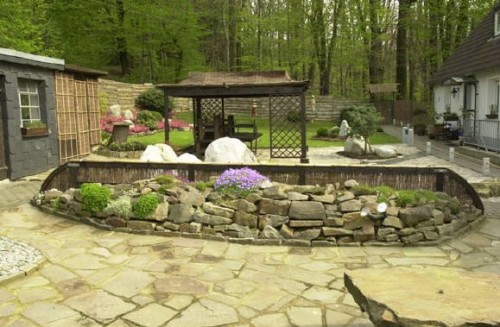 The bonsai in this shot are difficult to see. Still. it shows another view of a well-designed backyard; and if you look closely, you'll see what looks like a stump (middle left) where you might imagine a bonsai is sometimes displayed.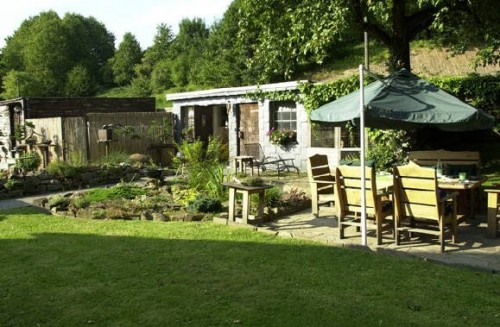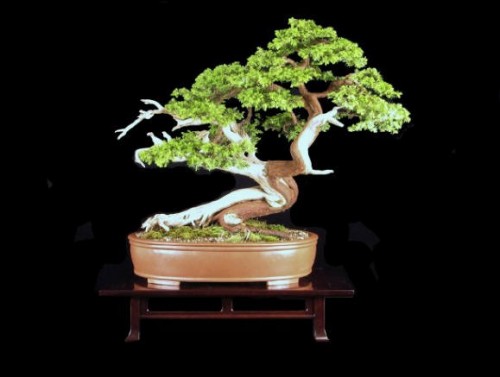 It's not exactly Christian's yard, but it's a pretty good bonsai. If you go here, you can see how Christian transformed this tree from partially developed stock, to this finished (for the moment) gem.
Source:
Bonsai Bark