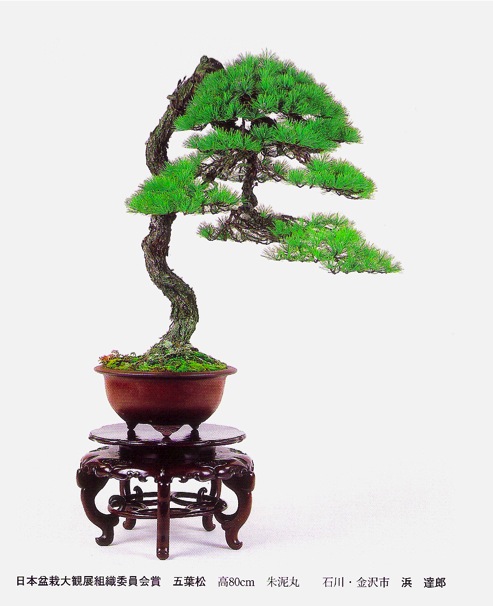 Y
ou can find this monarch of bunjin pines and other great trees on Michael Hagedorn's Crataegus Bonsai website. This one is from the 2004 Taikan Ten show in Japan and is part of an article called Japanese Shows that Michael posted in 2008 (the caption says White pine; however, it looks like a Black pine to me).
Digging around
Sometimes digging around through old material pays off (if you call 2008 old). I found this powerful, stately old pine (above) and several other magnificent trees while digging around
Michael Hagedorn's postings on Crataegus Bonsai
. It's part of a posting called
Japanese Shows
that features trees that Michael worked on while he was an apprentice in Japan. Here are two to whet your appetite. For the rest you can
visit Michael's site
.
Michael's excellent book
If you haven't read
Michael Hagedorn's excellent book
(
Post Dated – The Schooling of an Irreverent Bonsai Monk
) on his experience as a bonsai apprentice in Japan, this is a good time to get your hands on it –
Stone Lantern
is currently running a big book sale.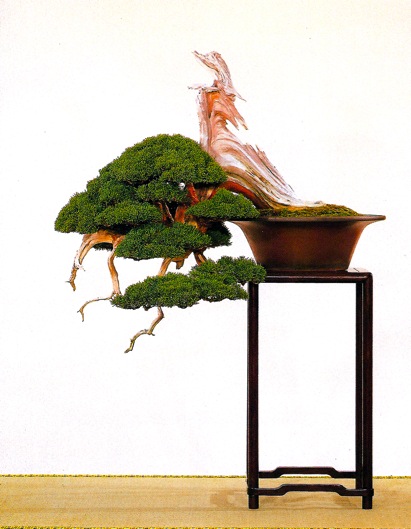 This Itoigawa juniper is from Kokufu ten, the most prestigeous show of all.
Source:
Bonsai Bark