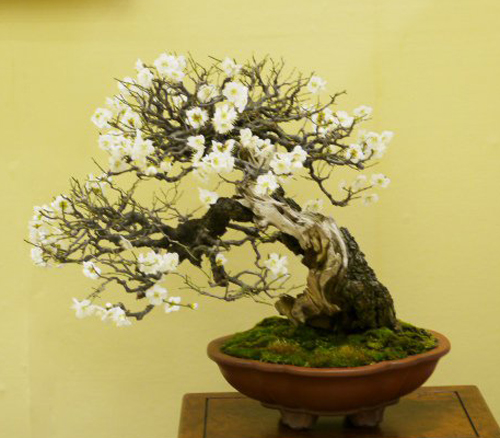 The flowers are white, and we've got plenty of white stuff on the ground here in Vermont. That's as far as it goes, but we can dream. The photo is from Bonsai Guest House Osaka (facebook). Here's their website. It's hard to tell for sure, but I'm guessing it's a Ume (Flowering apricot). I'm told that Ume is one of the few deciduous trees holds deadwood for a long time.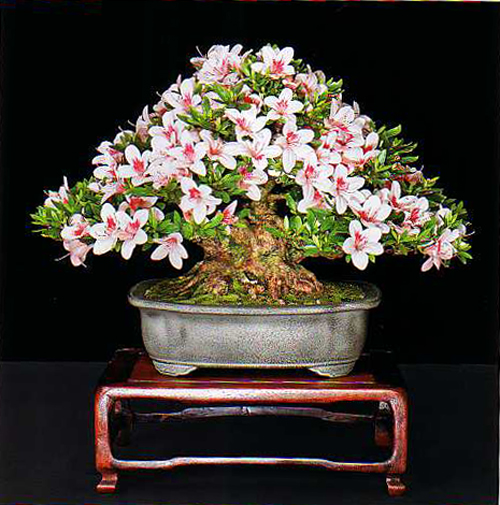 More than just a touch. I like it when azaleas show some leaves when they bloom, like this one. Sometimes you see them completely covered with flowers, which can seem a little unnatural and overdone. This magnificent Nyohozan Satsuki Azalea belongs to Melvyn Goldstein. Its height is only 10 inches (25cm). It, along with nearly two hundred other of North America's greatest bonsai, can be found in the 2nd U.S. National Bonsai Exhibition Album.
A brief word from our sponsor
We have both the
first and the second U.S. National Bonsai Exhibition Albums
in stock. And our powerful but sweet
book sale
is still happening. This is your chance.
Source:
Bonsai Bark