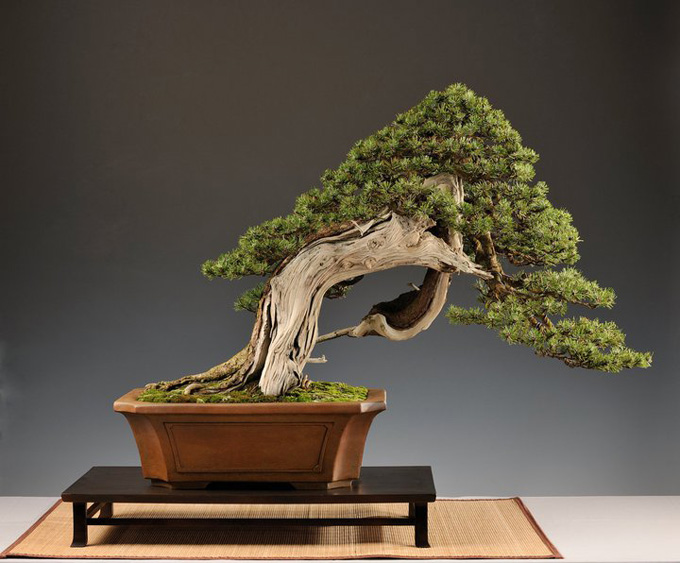 This powerful, well groomed yet craggy Mugo pine jumps off the page. It would be exceptional even if it didn't have that wild and strange piece of deadwood that doubles back on the trunk; a feature that makes this tree uniquely distinctive and even more wonderful than it would be anyway (though I might remove the straight stick at the end that goes behind the trunk).
I might also take issue with the crown; it's a touch too perfectly groomed and symmetrical for my taste, but still, this is an exceptional bonsai. Worthy of the finest collections anywhere. I found it in Carlos van der Vaart's photos (facebook).


Why not Mugos?
Why haven't Mugo pines received their due in bonsai circles? One glance at the trees in this post and you can see that they've got everything they need. Small tight needles, funky bark, great deadwood, gnarly shapes… the whole package.
To be blunt…
… Mugos aren't from Japan. For a long time, the Japanese set the tone for bonsai (for good reason) and their bias is for the trees they know. This is especially true when it comes to pines, and, without a doubt, they've got great pines in Japan. Especially their famous Japanese black and white pines (speaking of; our
Pine book
is coming back soon).
Slowly but surely…
… people are recognizing Mugos for what they are. Especially in Europe, where they grow wild. If you need any evidence, take a look at these two great
yamadoris
(collected trees).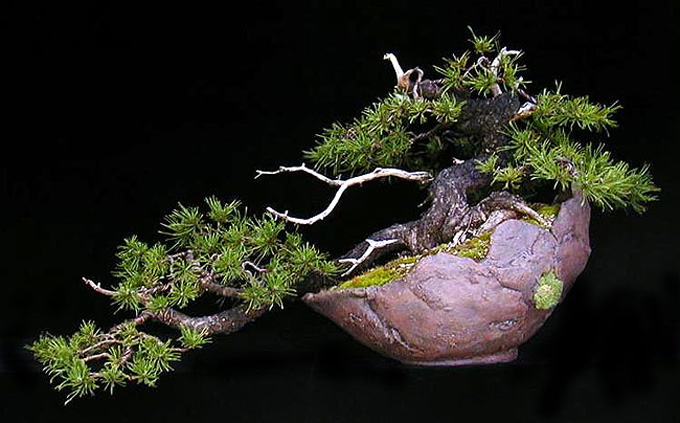 This craggy European beauty is from Wolfgang Putz's most excellent website. Its natural come-as-you-are feel reminds me of Dan Robinson's North American bonsai (Gnarly Branches, Ancient Trees).