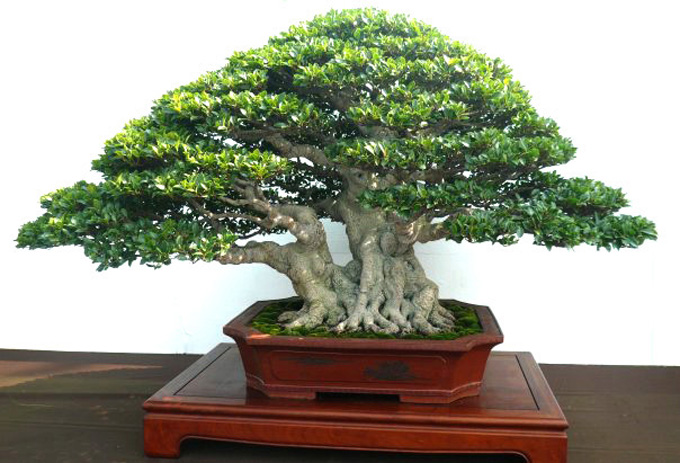 Stable and wild all at once. This tree has to be one of the most perfect and powerful bonsai around. The highly refined look of its massive crown, combined with its huge, wild nebari and trunk (twin trunks actually) and its almost static sense of stability, make for a mesmerizing bonsai.
Win a $25 gift certificate to Stone Lantern
Be the first to properly identify the owner (artist), the species, where this photo was taken and the name of the photographer (if you are the photographer, please
do not
enter this contest), and you'll win a $25.00 gift certificate to
Stone Lantern
.
Put your answer in the comments below
Be careful; if you put up a partial answer, then you're just helping someone else win.
Sales
It's a good time to
visit Stone Lantern
. Right now we've got sales on
Tools
,
Books
and
Back Issues of Bonsai Today
.
Source:
Bonsai Bark