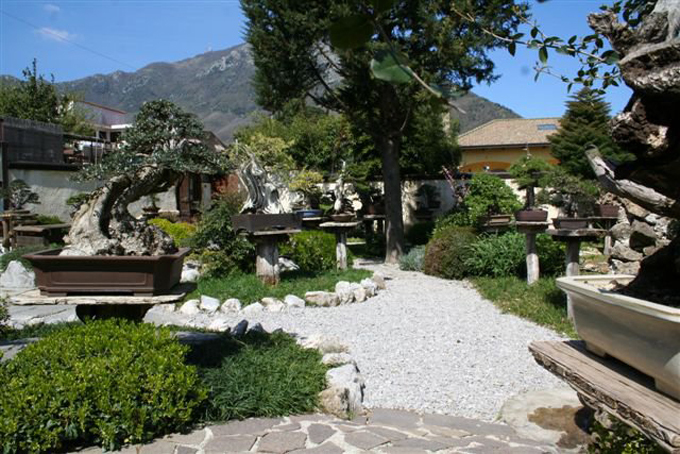 This isn't necessarily the best shot of these gardens. I picked it because I think the mountain in the background gives a good sense of place (somewhere in Italy).
Antonio Gesualdi's Bonsai Garden
I found these photos on facebook. They are part of album entitled
AIkI BONSAI EN… my Bonsai Garden
by Antonio Gesualdi. Though none of the photo are perfect, still, they capture the delights of Antonio's little piece of bonsai and garden paradise.
Our backyard bonsai tradition
We've been occasionally putting up photos of backyard bonsai displays almost since our beginning, way back in the recesses of time (more than two years now).
Here's our last one
. Good ones aren't that easy to find, but this one certainly qualifies. If you've got photos of yours, I'd love to see them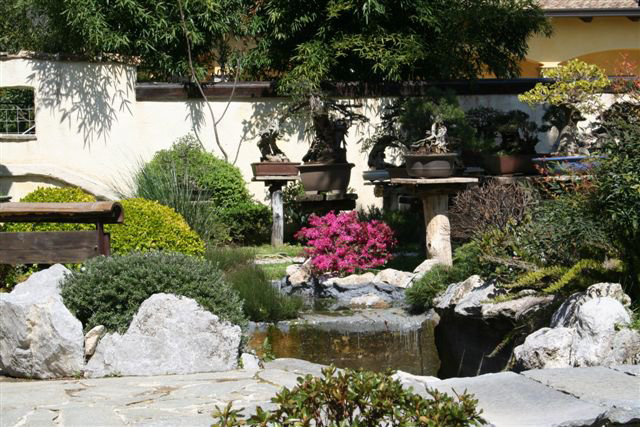 A pond and bridge and plenty of other Japanese influenced landscaping features that go well with bonsai.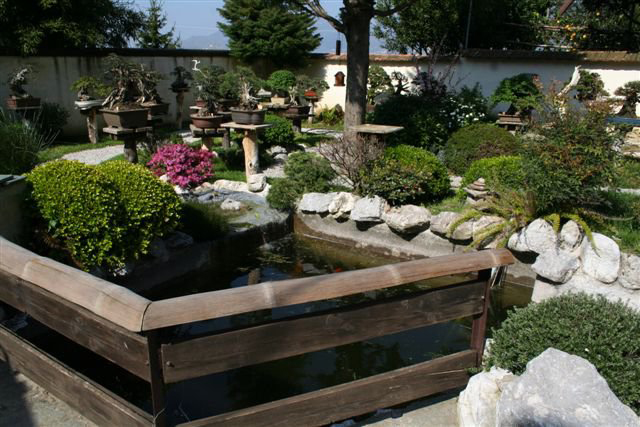 I like this shot. Even though there's a lot going on, this corner of the garden seems lush and peaceful. It also shows a lot of very large bonsai.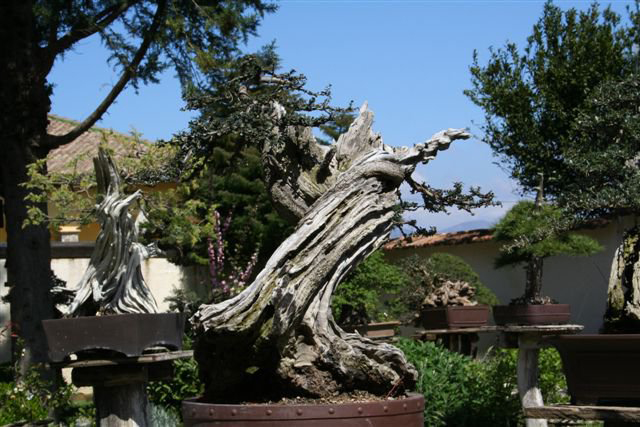 Two very powerful trunks and a blue blue sky.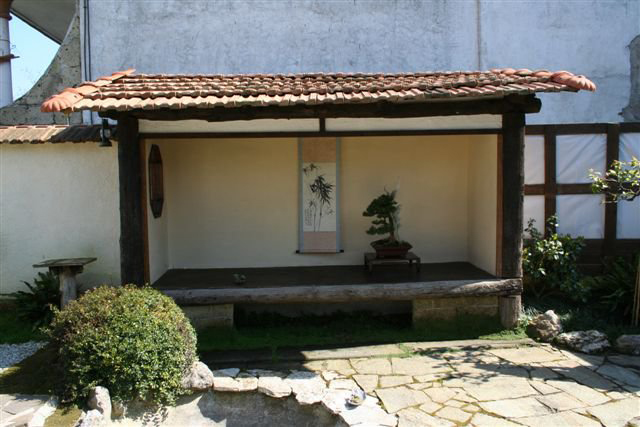 Antonio's outdoor tokonoma.


Source:
Bonsai Bark