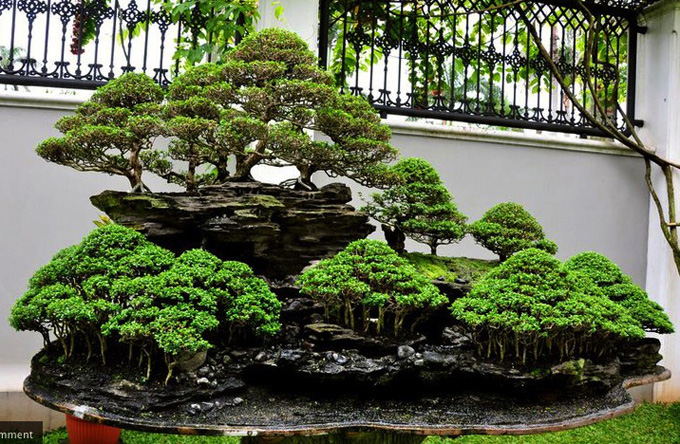 Labor of love. I would love to see this majestic and wonderful mountain scene photographed with a neutral background and maybe a little stronger lighting. Still, even with the busy background, this planting stands out as pure inspiration and joy. I found it on Bonsai Mania facebook. The photo belongs to Bambang Gautama's album. I was unable to determine if the planting belongs to Bambang or someone else.
Hats off
If you're a facebook user, you might want to visit
Bonsai Mania
. They have been consistently posting excellent photos of bonsai and powerful natural scenes for a long time. Day in and day out. Such dedication deserves a nod.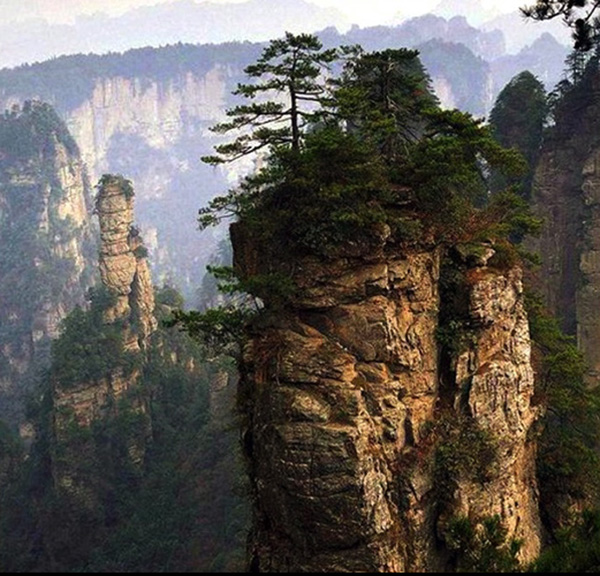 Must be China's Yellow Mountains (Haunshan). A good example of one of Bonsai Mania's 'Inspiraciones para tu Bonsái (Inspirations to your bonsai – their translation, not mine)' which features hundreds of photos of beautiful trees and natural scene.
Source:
Bonsai Bark