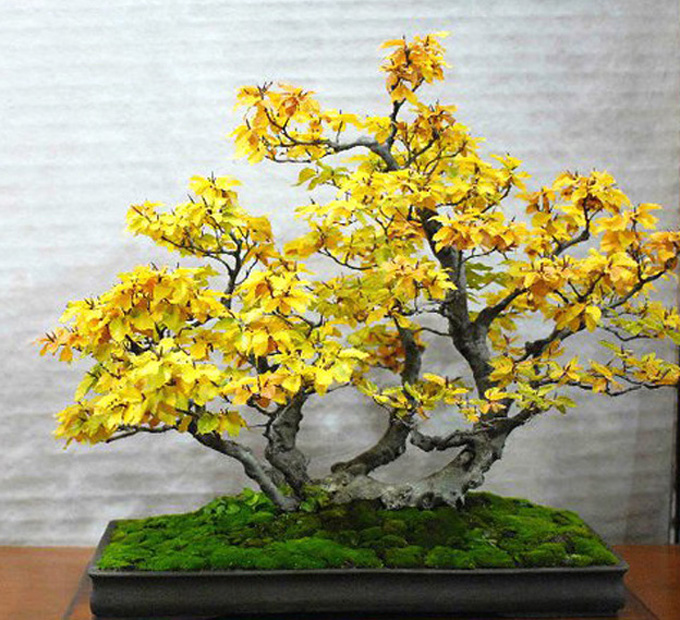 Natural beauty in fall color with a single root system and multiple trunks. Another facebook find (somewhat crudely cropped for a closer look and to eliminate background distraction – the uncropped original is below). It looks like it might be a hornbeam, but that's just a guess.
Moss
I'm not sure about the moss. It look good, but can't be that healthy for the tree in terms of aeration and related issues. Normally, it's better to leave some exposed soil. My guess is that it's just for show and some of it will be removed later.
That natural look
A couple posts ago
we featured a remarkable tree that has that 'untouched by the hands of man' look. I think this one evokes that natural feel as well, though as a bonsai, it may not be quite so perfect (comparisons are tricky, especially with two trees that are so different).
Apex and branching
I find the apex of the main trunk a little distracting, though if we are looking for that natural feel, then why not have an unfinished looking apex? I also think the somewhat leggy branching on the right is a little unsettling, but it begs the same question. Any thoughts?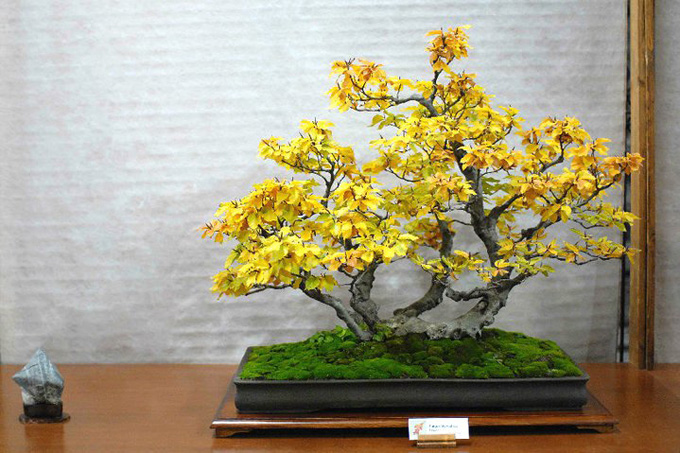 Showtime. The uncropped original (photo by Paolo Tortore). The apex still bothers me a bit, but now that we can see the branches all the way out to the tips, they look a little better.
Source:
Bonsai Bark