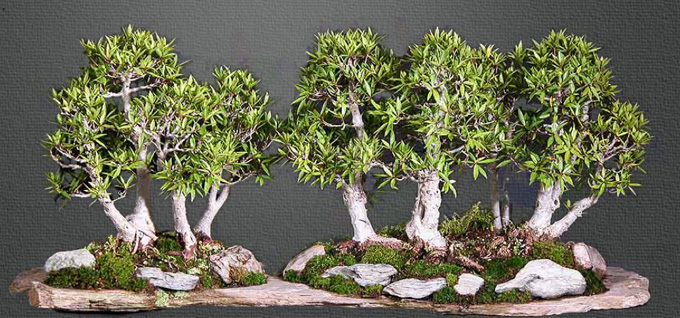 Ficus forest by Randy Clark. Bonsai Learning Center, Charlotte, North Carolina.
It's in Charlotte and it's not really summer yet
Bonsai Learning Center is hosting a
Summer Time Picnic & Open House
, May 20, 21 & 22. Aside of the fact the Randy Clark (BLC's owner and resident bonsai artist) is a customer and a friend (if you can call someone you've never met face to face a friend), what really caught my attention was that Kathy Shaner will be doing two free demos and a workshop.
Kathy Shaner
Here's what Bonsai Learning Center says about Kathy Shaner:
"Starting her career in bonsai in 1983, Kathy Shaner has become internationally known and recognized for her excellence in the art of bonsai. After becoming a member of more than ten bonsai clubs and studying under several of California's most respected instructors, she was granted an apprenticeship in Japan with master Yasuo Mitsuya. Several years later she became the first non-Japanese citizen to be certified by the professional bonsai grower's branch of the Nippon Bonsai Association."
I believe Kathy is also the first woman to be certified. Note: I wanted to show one or two of Kathy's bonsai, but could find none on the web.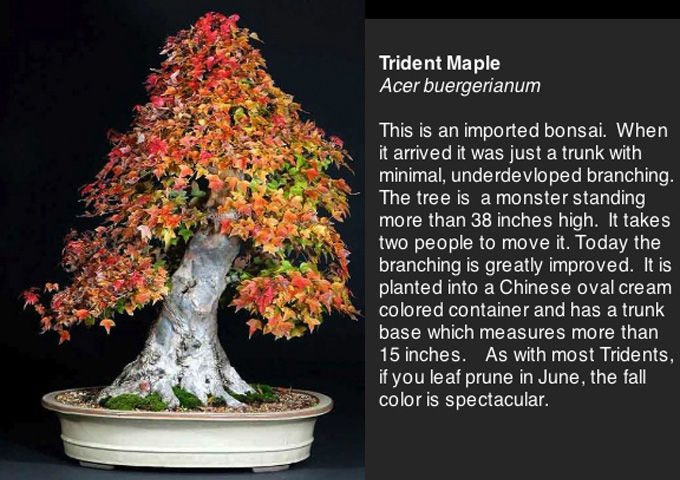 This Trident and accompanying text are from Bonsai Learning Center's website.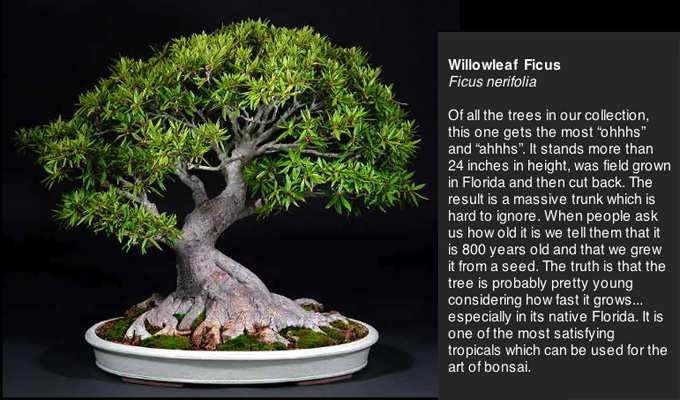 Talk about a nebari (though I wonder what those dark splotches are)! Also from BCL's website.
Source:
Bonsai Bark