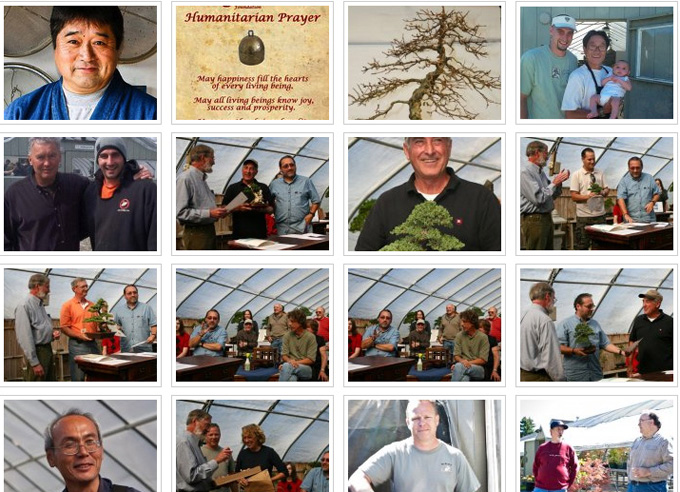 Happy people make for healthy bonsai (not to mention a healthy business). BTW: there are some household bonsai names above. Can you spot them?
Breaking with our tradition
Bonsai Bark is all about bonsai. We usually (almost always) leave the people photos to others. But just this once, we're breaking our own rules by mixing in photos of people enjoying bonsai and just enjoying themselves.
New England Bonsai Gardens
All the photos in this post
are from
New England Bonsai
. If you're ever in their neighborhood (on the Mass/RI border, an hour from Boston), definitely stop by. They'll be happy to see you.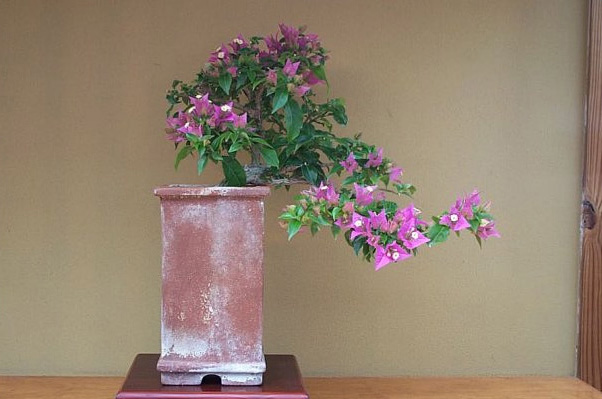 Sweet tree. Great pot. Nice knot.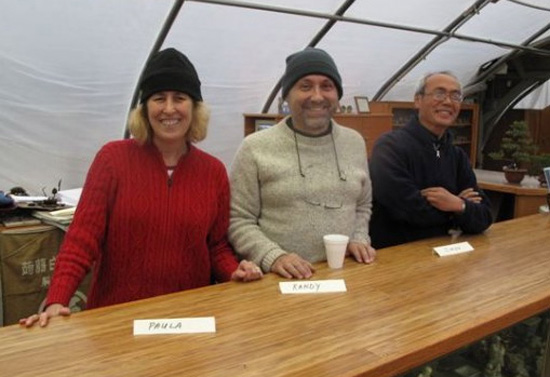 Paula, Kandy & ??? Not really. If memory serves, it's Teddi, John and Hitoshi mixing business and pleasure.
A peaceful Buddha presides over a peaceful scene.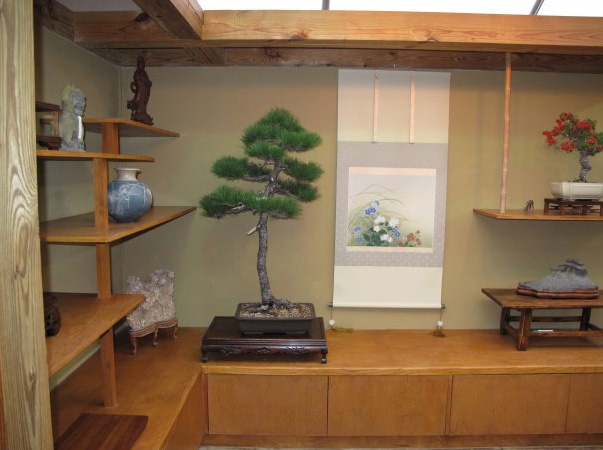 Another peaceful scene.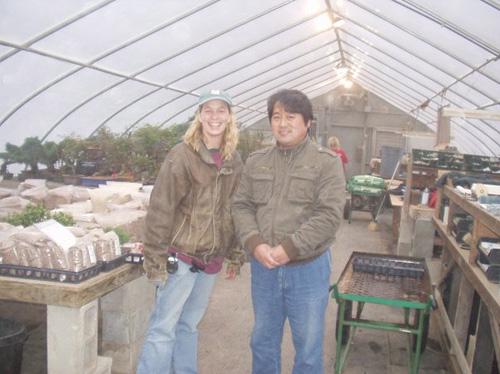 I rest my case. That's Elaine (another happy New England Bonsai staffer) with Hiromi Tsukada, visiting bonsai artist.
Source:
Bonsai Bark