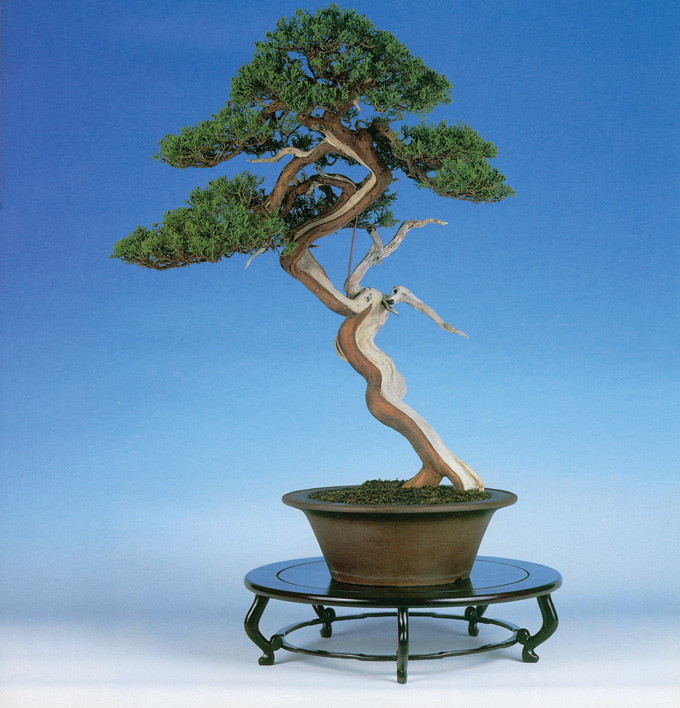 After. Almost twice as tall (the before photo is below). So tall in fact, that there's barely room in the photo for the top of the tree (that's a bad joke, but it's true that the photo is a little cramped). Shimpaku juniper, height 28″ (71cm). From The Magician, The Bonsai Art of Kimura 2.
From 15″ to 28″ tall
You've seen plenty of bonsai reduced in height, but how many have you seen that are almost doubled in height? Granted, in this case, about half of that increase comes from changing the planting angle, but how about the other half?
How did he do that?
Rebar, bamboo sticks and a little creative genius are a big part of Kimura's bag of tricks. For a detailed exposition of just how these trick are employed, check out
The Magician, The Bonsai Art of Kimura 2.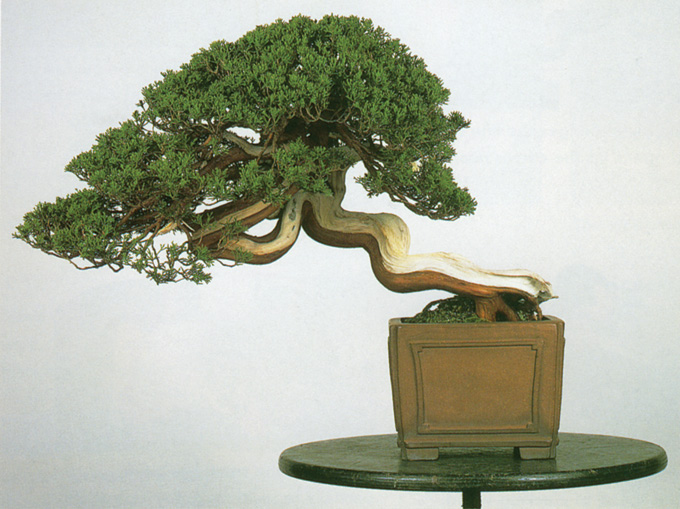 Before. Not a bad tree, but could be much better. Height 15″ (38 cm).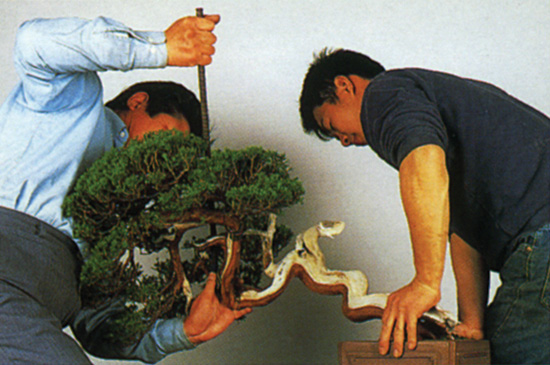 This'll give you some idea of the process. You can see the whole step-by-step transformation in The Magician. That's the Master, Masahiko Kimura holding the rebar
.
The Magician: full of magical bonsai transformations
And it's now half price at
Stone Lantern
(retail 29.95,
our low price 14.97
).
Source:
Bonsai Bark