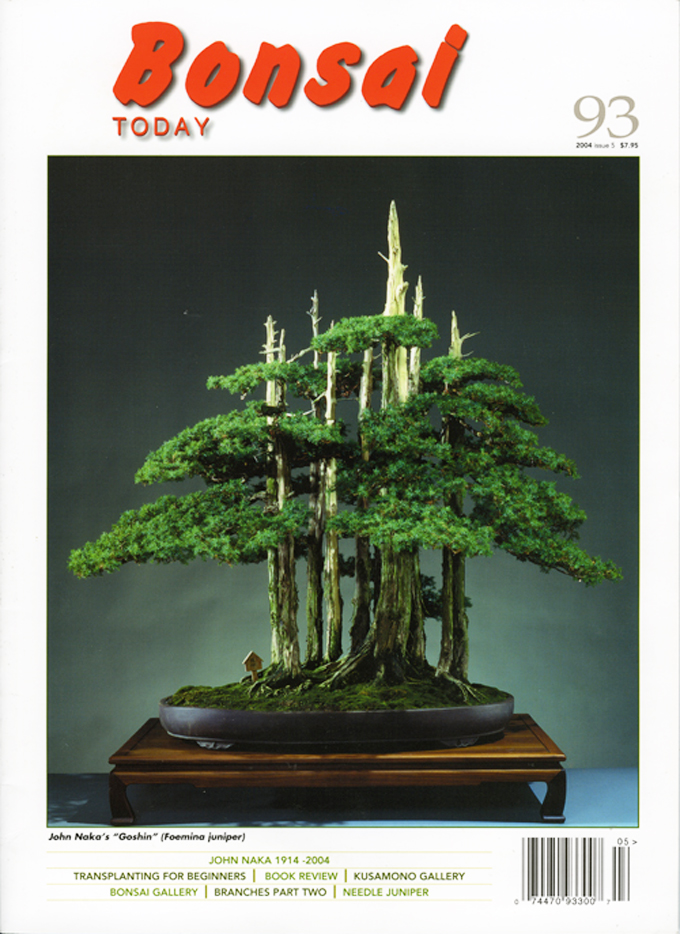 A tribute to John Naka, the Dean of American Bonsai is featured in Bonsai Today issue 93.
Bonsai Today, the benchmark English language bonsai magazine
Bonsai Today magazine
has long been revered for its depth, range and quality of bonsai articles. For years it was the benchmark English language bonsai magazine, with each issue full of tips and instructions from the masters, dramatic cutting-edge bonsai, and bonsai news from around the world.
Making space
We've decided to sell out
our remaining back issues
to make space in our warehouse for a host of new products we are introducing. Some issues are almost gone. Eventually they will all be gone and you'll have to pay inflated prices on eBay if you want their invaluable information. This is a great opportunity to put together your collection of some of the most useful bonsai information anywhere.
At 60% off
, no less.

Our shipment of Bonsai Aesthetics wire is in from China and the prices are amazing. The rolls that are pictured here are actually Japanese bonsai wire, which we still offer, and at reduced prices.
Bonsai wire for only 1.90 per roll
We have lowered the price on our
Bonsai Aesthetics 100 gram rolls of wire to only 1.90
. This is good quality anodized (copper colored) aluminum wire. We lowered the price because we've run out of most sizes of
1 kilo Bonsai Aesthetics wire
(in less than two weeks), so we decided to make ten rolls of 100 gram wire the same price as a 1 kilo roll.
Source:
Bonsai Bark