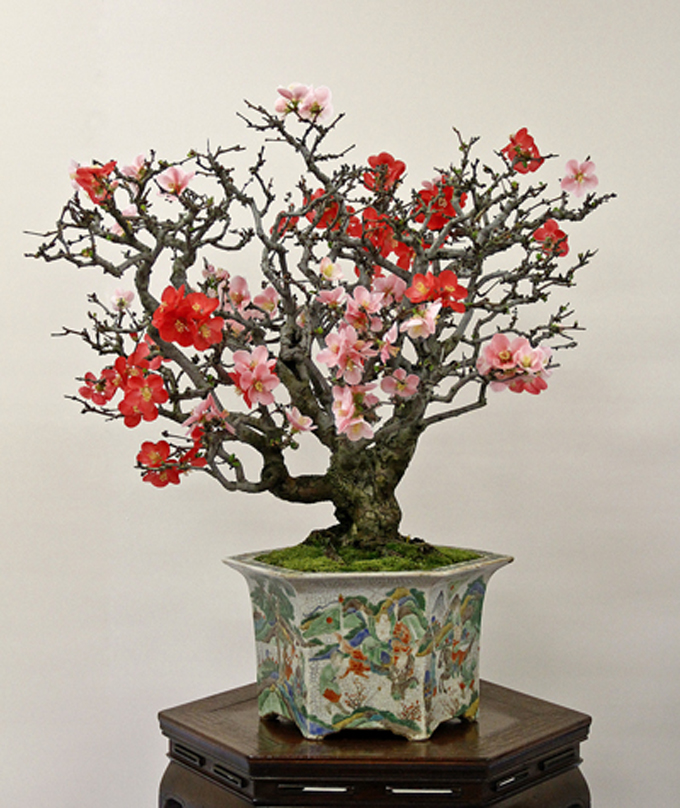 Not a prize winner, but still a mind stopper. Here's what Bill Valavanis has to say about this remarkable quince:
"An unusual cultivar of Japanese flowering quince. This is NOT the Toyo Nishiki cultivar, but rather 'Takane Nishiki'. Beautiful flowers, unusual container, but I personally do not like the design of the bonsai, so enjoyed the blossoms."
Bill does Kokufu
I don't know why we didn't feature this earlier; it's one of the most interesting pieces of bonsai news I've seen for a while. It's by
Bill Valavanis
, from
his visit earlier this year to the Kokufu Bonsai Exhibition
in Tokyo, still the best bonsai show in the world (these days with the quality of bonsai throughout the world going up every year, that's saying something). You can find Bill's whole story (with comments) on the
Internet Bonsai Club site
. Meanwhile, here's a little teaser.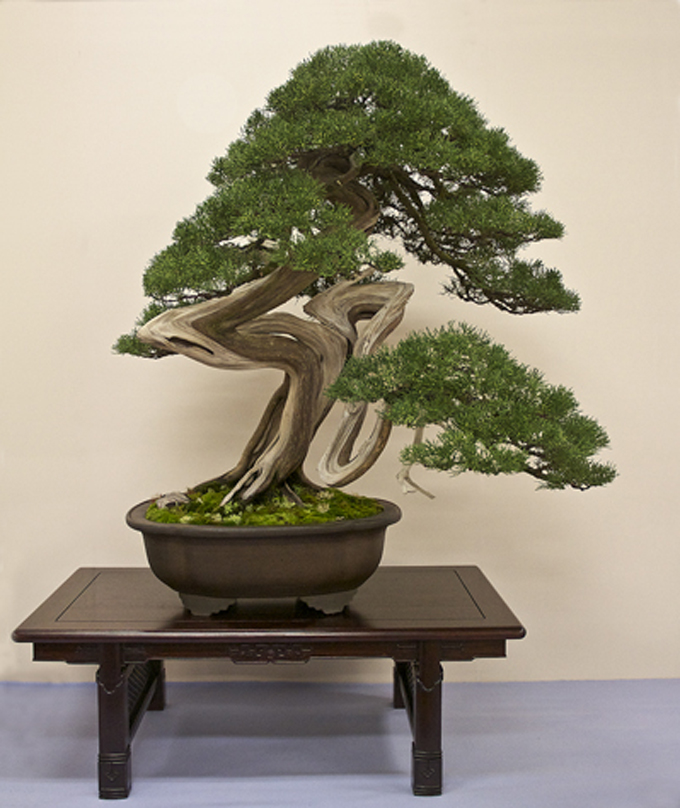 An American in Tokyo. Sargents juniper displayed by Doug Paul of Pennsylvania (The Kennett Collection). You don't see many American exhibitors at Kokufu; this is the second that I know of and both are Doug. The other, a hemlock, was purchased in Japan from Isao Omachi (BTW: Isao lost his entire bonsai collection and his house in the tsunami). I imagine this one was also purchased in Japan, and like the hemlock may have stayed there until the show.

Source:
Bonsai Bark