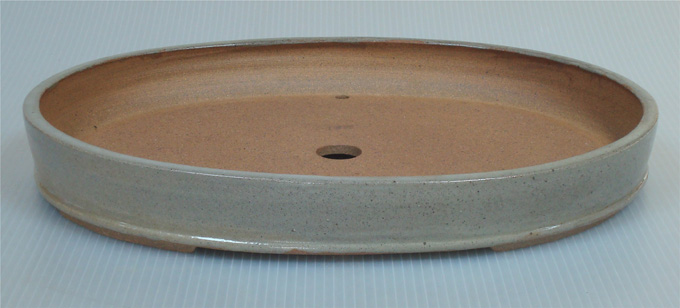 This Nick Lenz pot is being donated by Todd Hansen of Sanctuary Bonsai. It is one of many prizes that will be awarded to entrants in our $1,000 (plus) Bonsai from Scratch Contest. Pot dimensions: 16 1/2″ x 13″ x 2″
Donate and your fame will spread like wild fire
If you donate a prize for our
Bonsai from Scratch Contest
, your name (and your business name) will be listed with links in the following places (at least two times each):
Bonsai Bark
(average 1,800 visitors per post) and our
Stone Lantern Newsletter
(over 8,200 recipients). Please contact me if you are interested: wayne@stonelantern.com.
There's more
Just to be clear:
Stone Lantern
is offering $1,000 in gift certificates to the winners. In addition to this, there will be a number of other prizes offered by people like
Robert Steven
and
Todd Hansen
(and perhaps you?).
Running out of time
We are still receiving entries to the contest. If you would like to enter, don't wait.
The deadline to submit your final photos of your work is October 15th
. This means the photos of your untrained stock plant must be received before that time.
The details for entry are here
.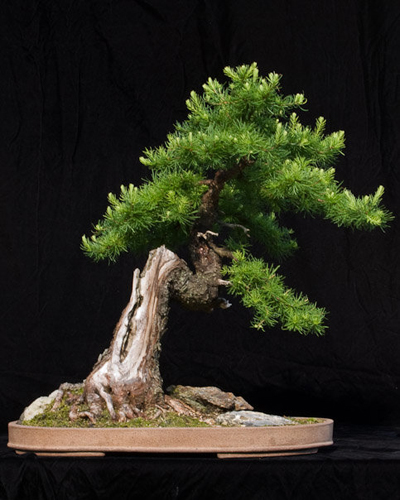 For you enjoyment (but not exactly from scratch). This larch is by Nick Lenz (so is the pot at the top of this post). It's from Candy Shirey's bonsai collection (apologies to Candy for misspelling her name in a previous post).
Source:
Bonsai Bark