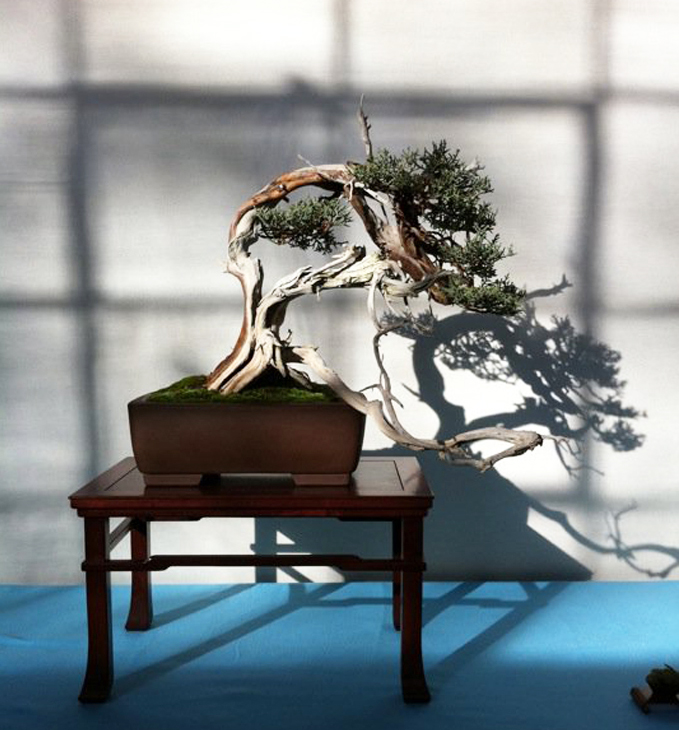 Boon Manakitivipart. Western juniper debut with Jalaluddin Din.

Bonsai Boon


All the photos shown here were posted on facebook by Boon Manakitivipart
. Boon is a well-known American bonsai artist and influential bonsai teacher. You can find
more about Boon here
.
Shadows and light
I like these photos. Not only are the bonsai quite intriguing, but the photos offer something you don't see that often; bonsai photography with an artistic flair. The one possible downside is that the play of shadow and light sometimes makes it a little harder to see some of the details on the trees. On balance though, I think it's worth it.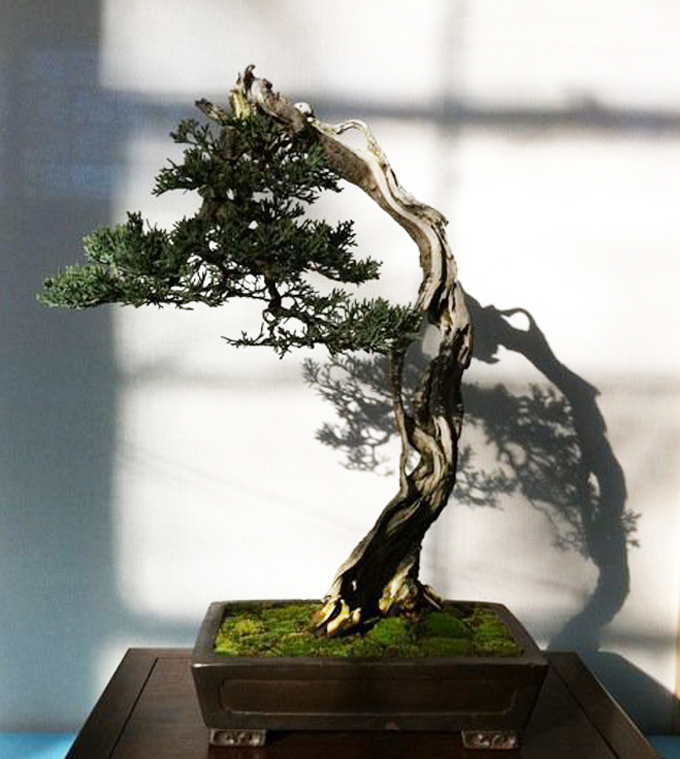 Sierra juniper. Boon Manakitivipart with Jalaluddin Din. Western juniper and Sierra juniper are sub-species of Juniperus occidentalis.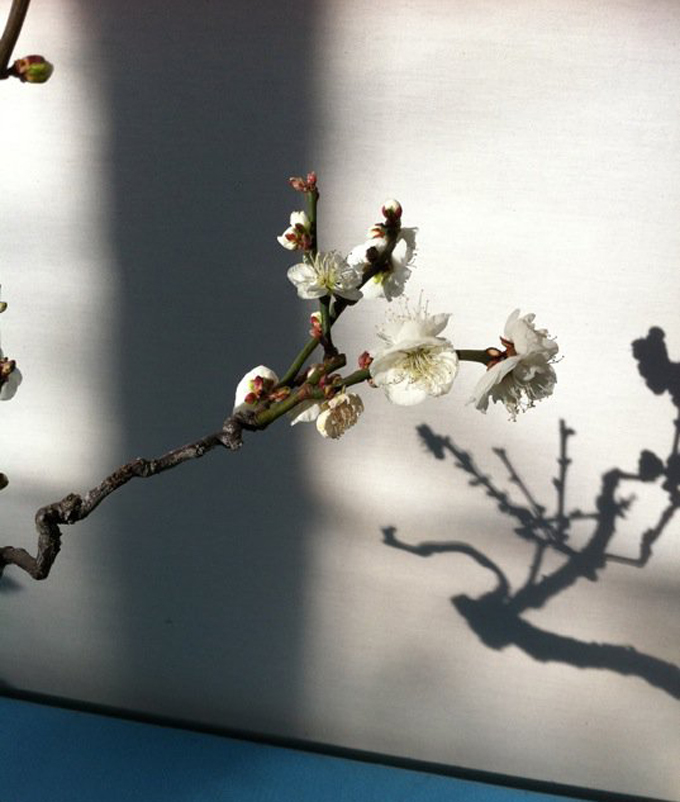 Boon Manakitivipart, Ume (Flowering apricot).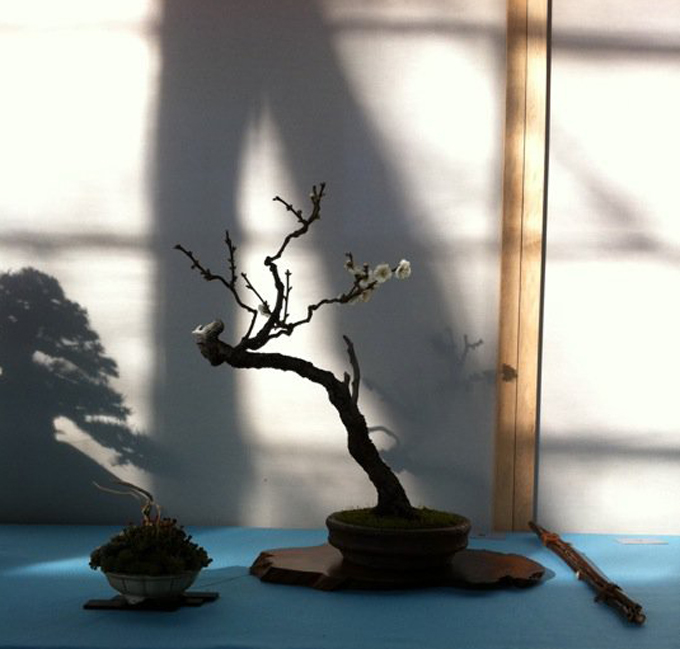 Stepping back a bit.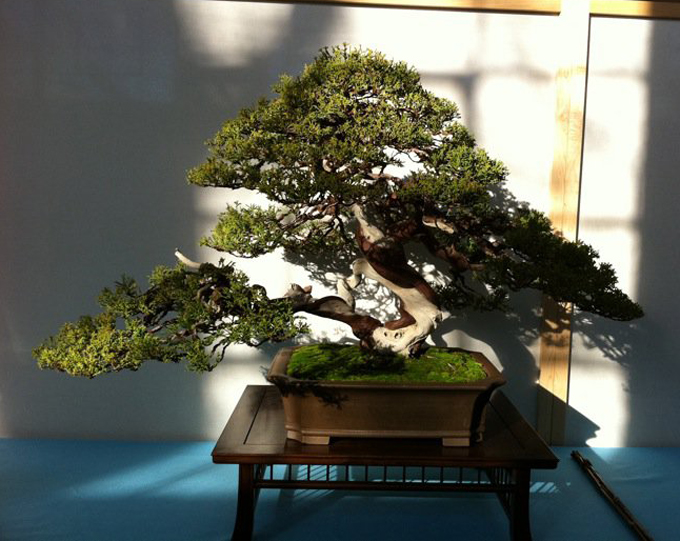 Boon Manakitivipart. Taiwan juniper with Jalaluddin Din.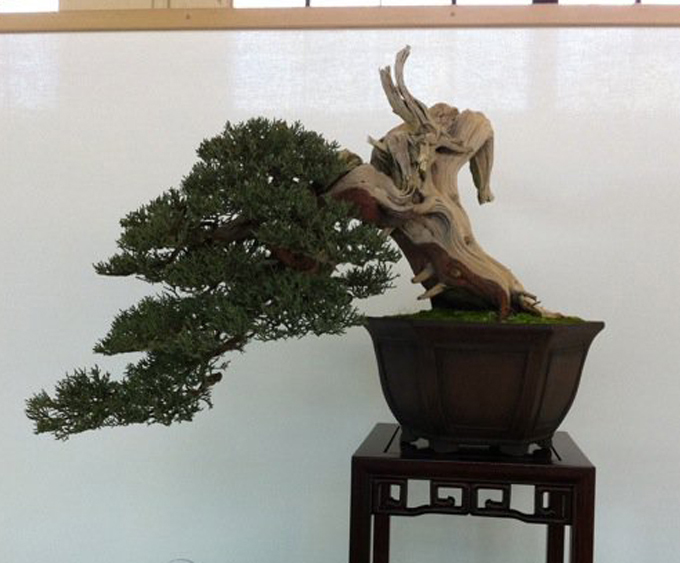 Boon Manakitivipart. Members' choice award – large conifer with Jalaluddin Din (I guess the 'large conifer' is in reference to the award, as the tree is clearly a juniper of some sort).
Source:
Bonsai Bark