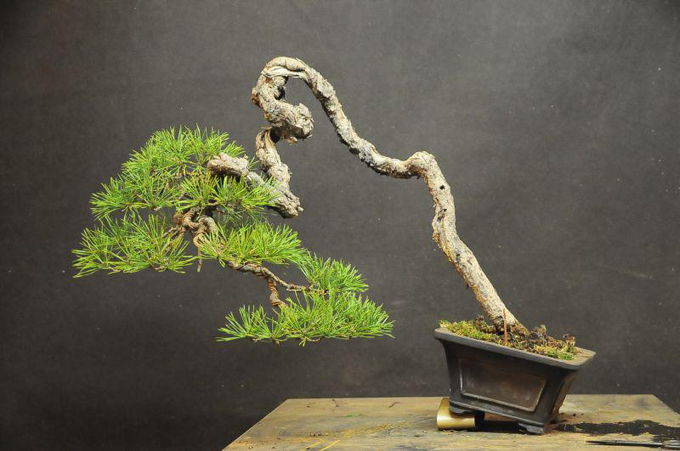 Unfinished, but oh so wild and wonderful. I wonder what this Scot's pine bunjin beauty looked like before it was collected somewhere in the wilds of Sweden. It belongs to Muaro Stemberger. It's from his facebook page. Mauro also has a website. It's called Italian Bonsai Dream.
Bunjin or Literati, bonsai elegance by any name
The following is from something I wrote for
The Magician: The Bonsai Art of Kimura
.
"Bunjin style bonsai originated in China among scholars and artist who were known as literati, which is another name for bunjin. Originally, literati style bonsai – which dates back to the Tang Dynasty (618-907) – was influenced by Chinese brush painting. With a little imagination, the connection can be readily seen.
Perhaps the keys to understanding bunjin are the notions of simplicity and elegance. These qualities arise as expressions of freedom; freedom from conventional and habitual way thinking, doing and seeing. This type of freedom – which is highly valued in some traditional societies and is not easily obtained – results in a direct and immediate way of experiencing the world. This could be called intuition…"
That's enough for now (I know your time is precious). If you're one of those strange people who likes to read the ramblings of others, you can always purchase (our peruse your copy of)
The Magician
.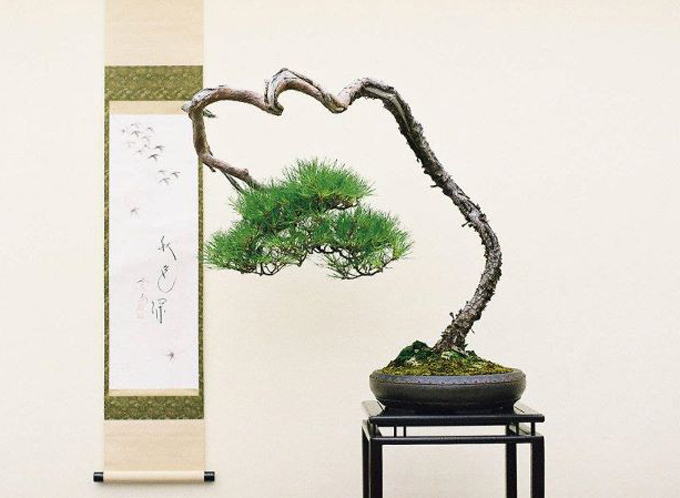 This triple humpbacked pine combines elegance and a rugged wildness. I don't know who it belongs to (please don't show me up by pointing out that it's in an issue of Bonsai Today or one of our books, there's no more room on my face for any more egg), but I'd guess that it's Japanese. It's from Lombok's photos on facebook. Like about half of the bonsai you find on facebook, it's unattributed.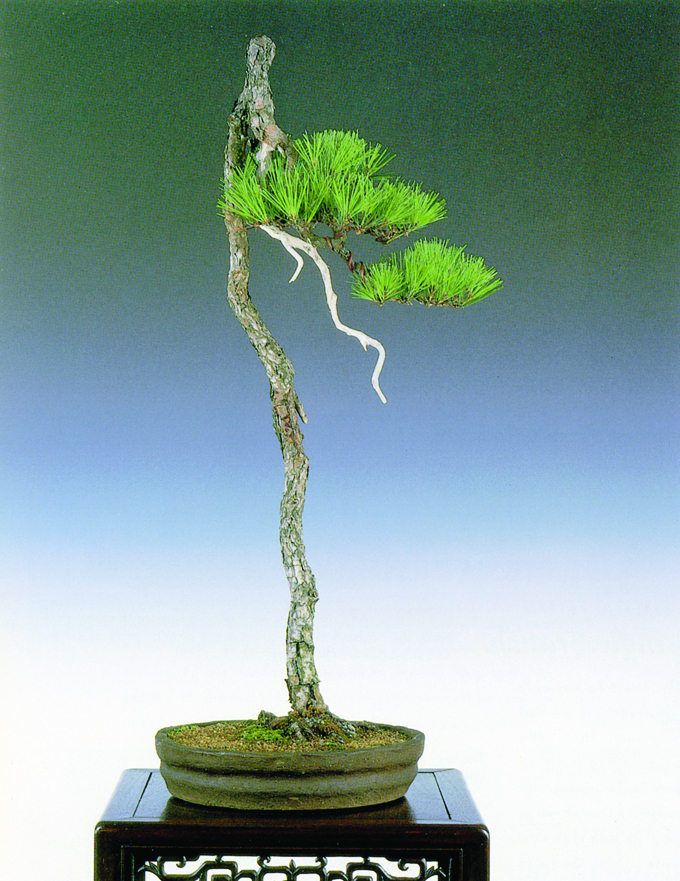 A study in simplicity. This Japanese Red pine (Pinus densiflora) is the result of a challenge to Masahiko Kimura (the world's best know bonsai artist) to create a bonsai with only one branch. It's from The Magician: The Bonsai Art of Kimura 2. The original article is from Bonsai Today issue 69.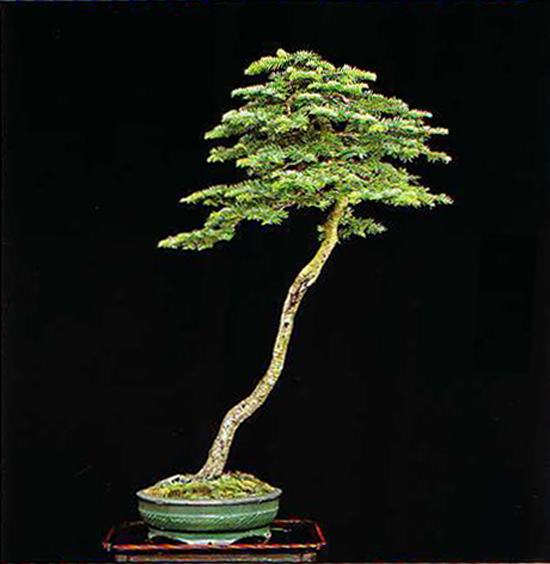 Few and far between. Have you ever seen a true fir (Abies) bonsai? How about a bunjin fir bonsai? This one is a Grand fir (Abies grandis) that belongs to Lee Cheatle. Grand firs are native to the Pacific Northwest. The photo is from the 2010 US National Bonsai Album.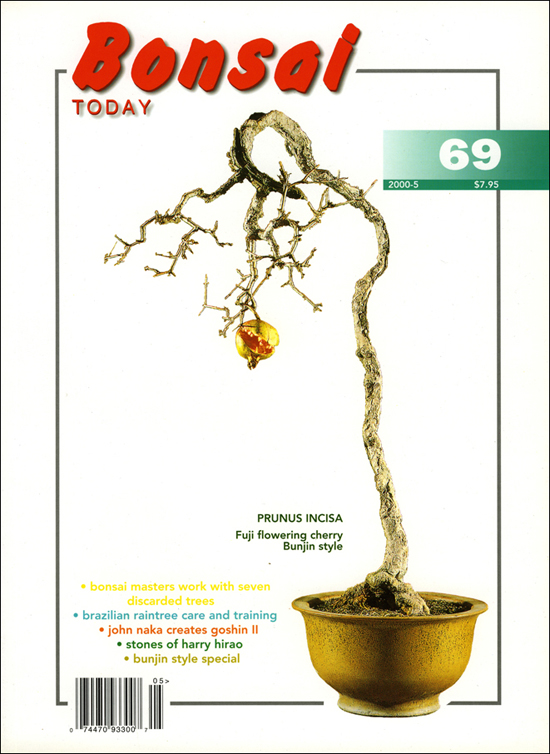 Bunjin is not just about pines. Bonsai Today back issues (including this bunjin special) are currently 70% off at Stone Lantern.
Source:
Bonsai Bark