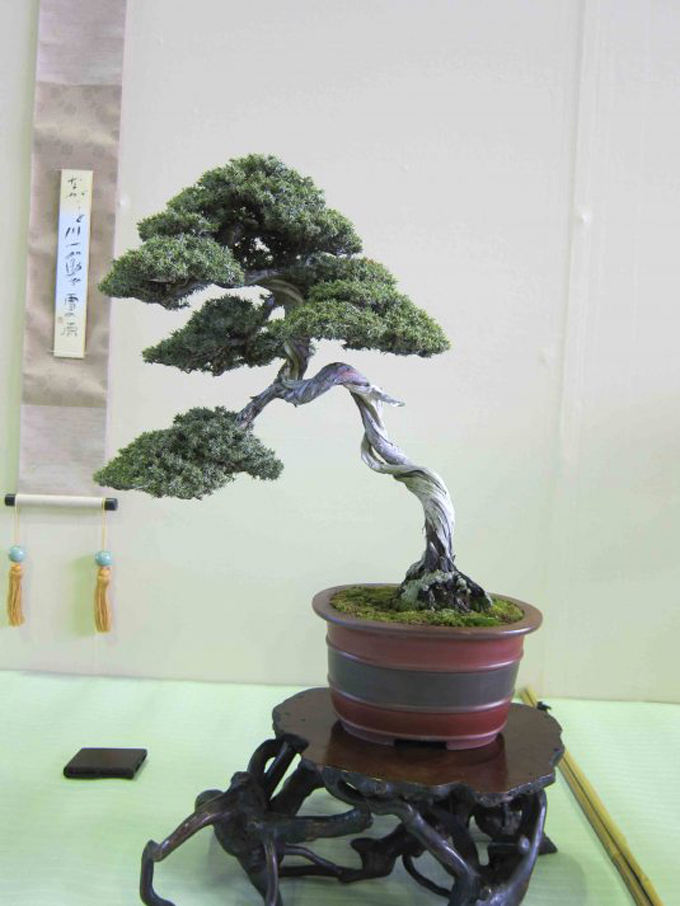 I don't know if I've ever seen a bunjin style bonsai in such a deep pot. You almost always see them in shallow round or near-round pots. No problem though, this one works to perfection; a spectacular tree with a simply lustrous pot. I think the heavy foliage (unusual for a bunjin) helps balance the heavy pot.
Thanks again to Mr. Tea

The photos in this post are all courtesy of Peter Tea, our current favorite bonsai apprentice (nothing personal to the rest of our apprenti in Japan, it's just that Peter keeps sending great stuff).
Meifu-ten, a show for hobbyists and collectors

It seems like most Japanese bonsai shows are for collectors and professionals, so it's refreshing to see photos from a show that features collectors and hobbyists' trees. Here's some of what Peter has to say about the show: January 14-16 was the 82nd Annual Meifu-ten Bonsai show in Nagoya Japan.  Meifu-ten is the second oldest show in Japan behind Kokufu-ten and this year exhibited over 170 trees.  All the trees belong to hobbyists and collectors.  The average attendance of for the three day show is about 7 thousand (Not too shabby!)…. here's the rest.
7,000 per day!

In case you were wondering, bonsai is alive and well in Japan.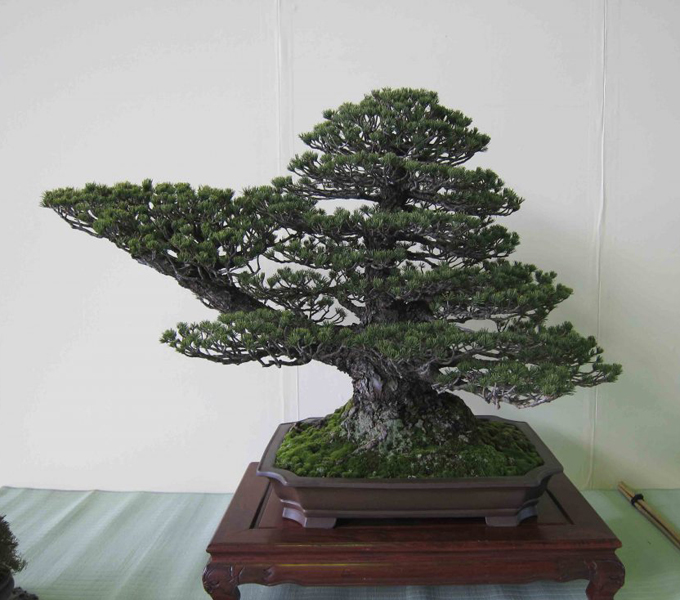 A very distinctive Kokonoe Japanese white pine. I've seen other trees with dominant first branches that seem to break bonsai conventions. but this one really goes out on a limb (so to speak). And then there's that extraordinarily powerful lower trunk.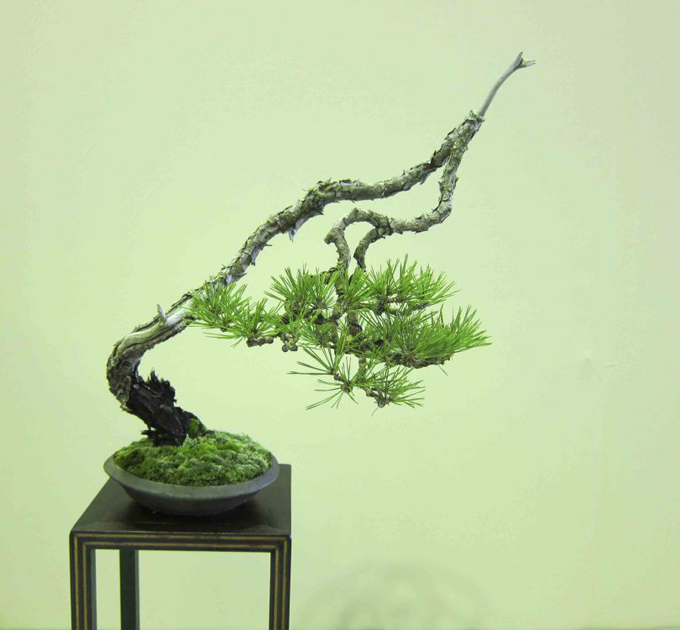 Too sweet! It's a Japanese red pine (in a traditional style bunjin pot).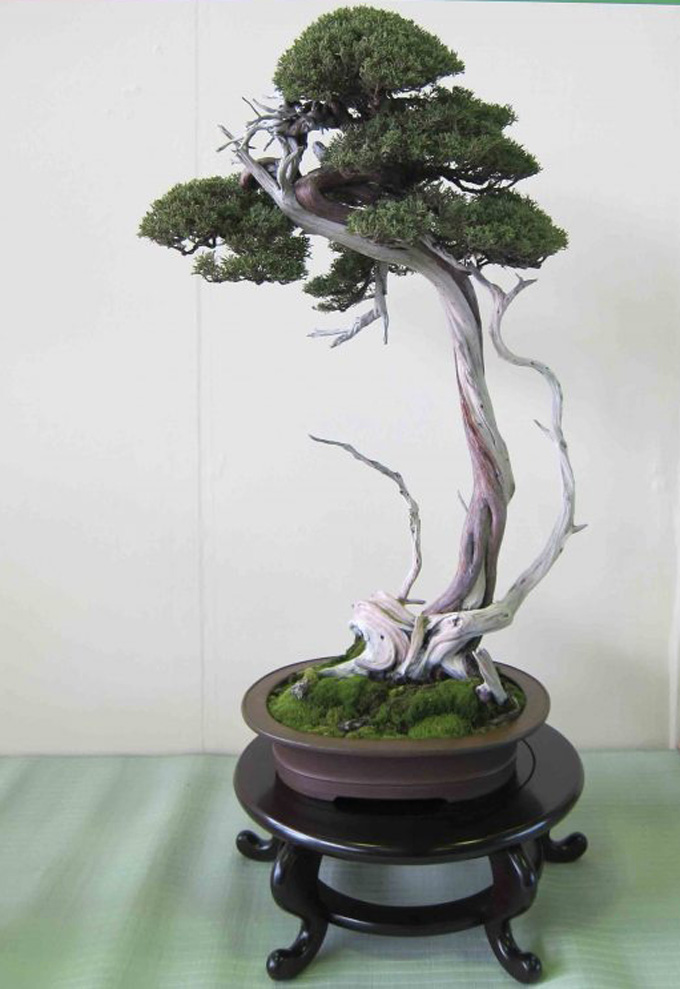 It's not that most of the trees in the show are bunjin, it's just that we've got a soft spot for them. This one's a Shimpaku juniper. All the deadwood action around the base (and perhaps another feature or two), makes for a very unusual bunjin.


�
Source:
Bonsai Bark