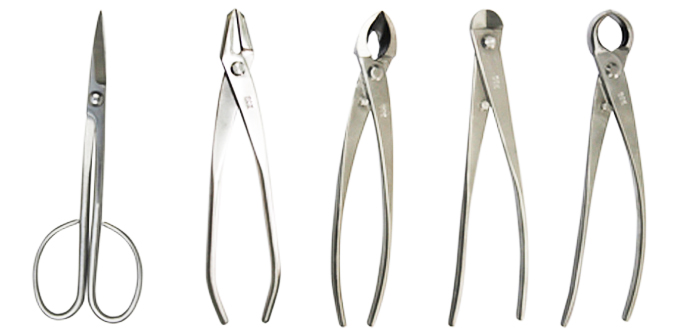 These new Stone Lantern stainless bonsai tools are truly remarkable. The quality is excellent the the prices are much lower than you would expect for such high performance tools.
We could easily call these Master Grade tools

I've owned a set of these for a year now, and can say with absolute confidence that these are first rate tools. It would not be a stretch to call them 'Master Grade' tools, but we already have Master Grade stainless tools and I don't want to confuse the issue. Just suffice it to say that these are simply the best high quality bonsai tools for the price that I have ever seen.
Stone Lantern Tools

We are so taken with these wonderful new tools, that we've decided to put our name on them (by agreement with the manufacturer). Stay posted for our new Stone Lantern high carbon steel tools soon.
Individually, or by the set

You can purchase our new Stone Lantern tools individually, or by the set.
Source:
Bonsai Bark