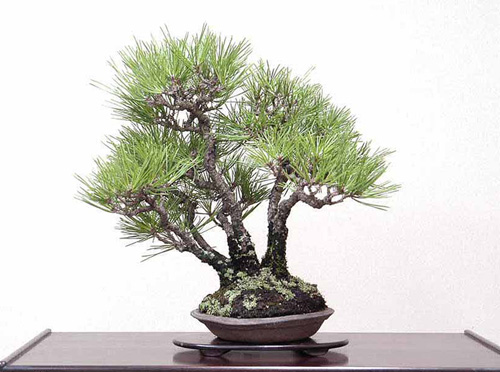 This little pine clump with its shagy too long needles, aged lichen covered trunks and funky almost too-small pot is near perfect in its imperfect naturalness. From
Shohin Bonsai World, Nishinomia branch
. For a detailed look at the ins and outs of pine bonsai, you might want to check out our Masters' Series Pine book.
Think a little
Little bonsai (shohin) may be he solution to your space problems. Or your money problems. Not to mention your aging back. Here's a few that might help get you going.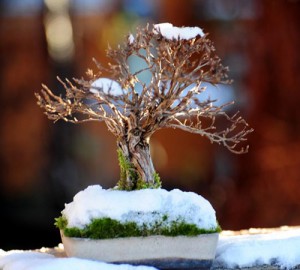 I borrowed this cold little potentila from
Morten Albek's site
. Morten is the author of Shohin Bonsai (Stone Lantern Publishing).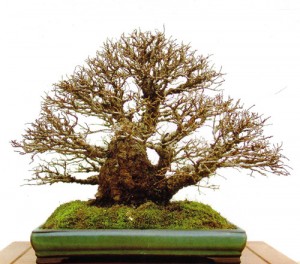 You can find this powerful little elm by Caroline Scott here. Caroline is one of Europe's most acomplished shohin bonsai artists.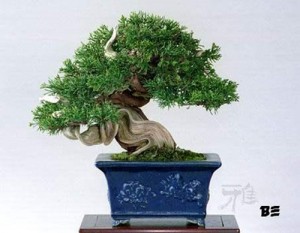 This powerfully sculpted little shimpaku is from Shohin Bonsai World.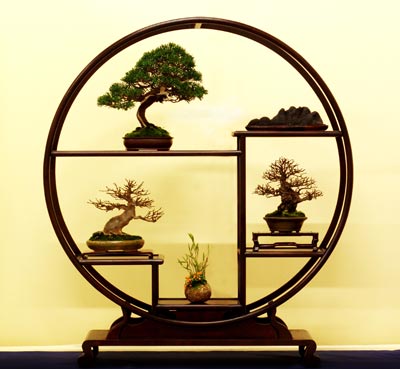 This shohin display is by Caroline Scott. In tradditional bonsai shows, shohin are displayed in groups. For an explanation visit Morten Albek's website.