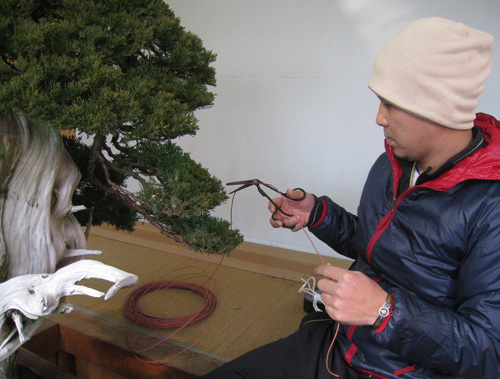 Isao Omachi using the Ichiban.
Roy Nagatoshi, Walter Pall, Shinji Suzuki and Isao Omachi
So far Marco has sent us testimonials from
Roy Nagatoshi
,
Walter Pall
,
Shinji Suzuki
and
Isao Omachi
. I expect more as time goes on and more people become familiar with this remarkable new tool.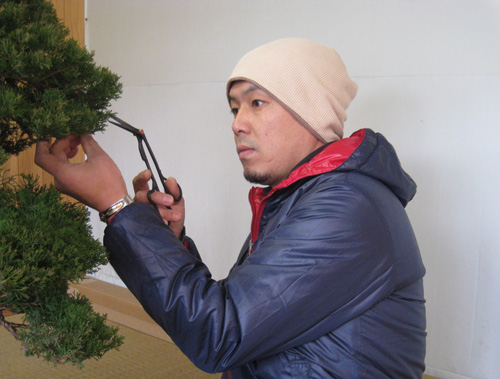 Isao Omachi using his Ichiban for fine trimming.
By agreement with Marco Invernizzi, no discounts apply to the Ichiban.
Source:
Bonsai Bark