This generally old Japanese white pine (P. parviflora) is from a Japanese gallery. Unknown artist.
Hyperbole aside, it is one of the most mind bendinglly wildly beautiful places on this planet. I will keep you posted. Meanwhile, here are a couple of trees plus a taste of what is in the store for today.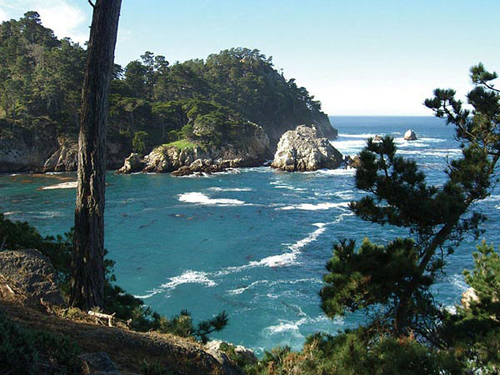 A piece of Point Lobos.
Shooting landscapes is a bit like shooting bonsai. No matter what you do, the shot is always as powerful as the real thing. Stil, this might give you some idea of the extreme natural beauty that exists here and there on this planet.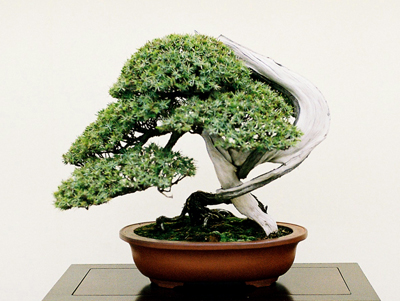 Juniperus rigida (Needle juniper, or Temple juniper). Artist unknown.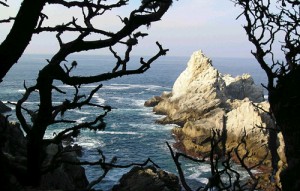 Landscape