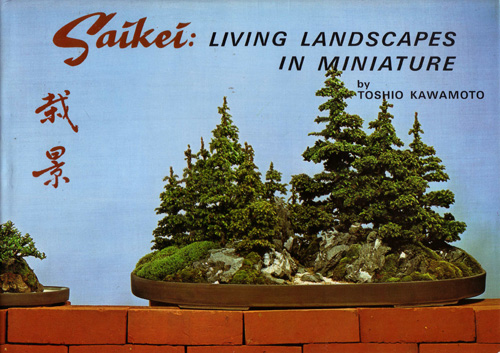 I found this old out-of-print classic in Green Apple Books in San Franscisco for ten dollars. It was in near perfect condition after more than forty years. The original price was $6.95. Be the way: Green Apple is one of the best surviving used independent bookstores anywhere.
Stay posted for excerpts
Though this classic is chock full of useful info for anyone interested in saikei, we will tantalize you with just the cover for now. Later and little by little, we will post excerpts for your enjoyment.