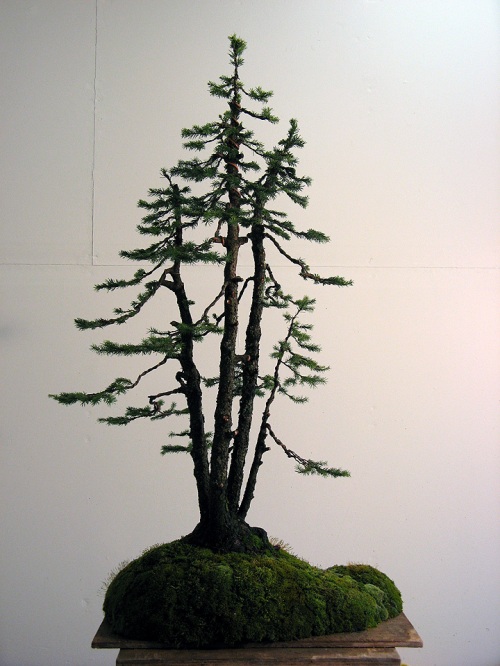 As we are on the subject of ezo spruce, I thought you might want to see this potless ezo clump from Michael Hagedorns
Crataegus Bonsai
.
Here's what Michael Hagedorn has to say about this planting:
"I have the tree on a wooden board, which will be temporarily supported for about 2 years. After that time, I hope the roots will be solid enough to support the entire kokedama and be able to be placed directly on a bench — sans pot or slab."
Michael Hagedorn is an accomplished and well known bonsai artist and teacher. Michael lives, practices and teaches in Portland Oregon.