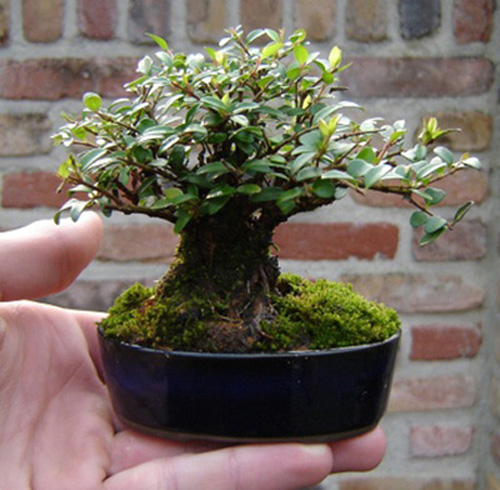 Ferry Freriks' stout-trunked little Honeysuckle takes the grand prize in a down to the wire contest for a $100 gift certificate.
Altogether 41 people submitted their choices. The total count for the first three finishers were: Ferry's Honeysuckle 84. John Romano's Erodium 80. Brian and Jill's Serissa 80.
When I started this contest it didn't occur that it would be so close. Next time I will divide the prize among the first three finishers. Meanwhile, John and Brian and Jill will have to share content with the knowledge that lots of people enjoyed their trees.
Every single tree got at least a handful of points. And I enjoyed them all and appreciated your daring in submitting your trees and subjecting them to our critiques.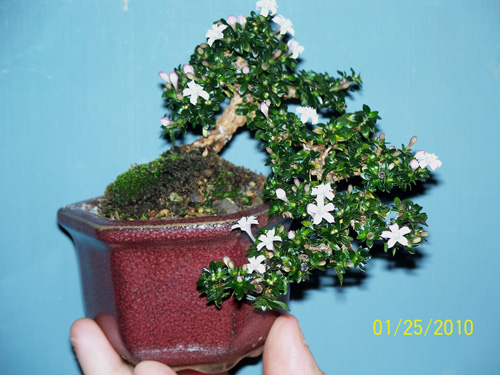 Brian & Jill's Serissa and John Romano's tiny Erodium tied for second, just four points behind the first place bonsai.