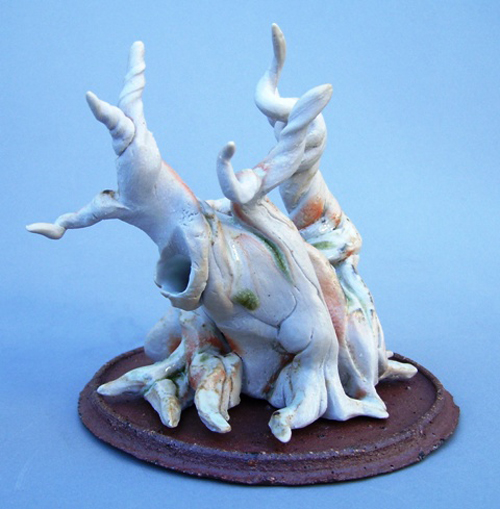 Bristlecone teapot, by Mike Viljak. Here's what Mike has to say about it: "Attached is a photo of a bristlecone-inspired teapot I made out of porcelain. The outside is glazed in raw wood ash, but fired in a gas kiln. The base is made of local clay I collected. When doing both ceramic art and bonsai, the two tend to inform each other in lots of ways."
But don't wait too long. Entries are coming in at a brisk pace, so we'll probably close the contest pretty soon.
Here are the details
on how to enter. Most people are writing short statements about their entries. You might want to do it too.
Source:
Bonsai Bark