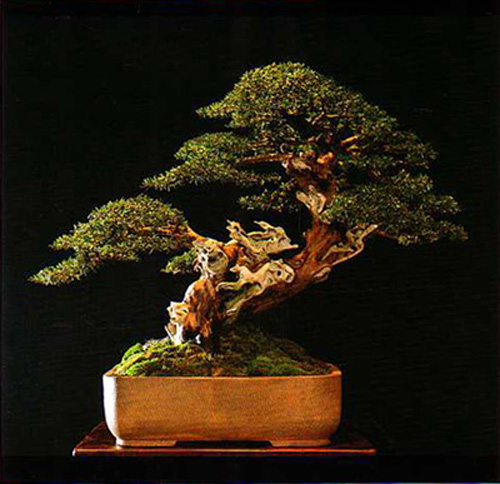 It's a little fuzzy, but you can still see the time consuming detail in François Jeker's carving. It's especially noteworthy because the tree is a yew (taxus), a genus known for the hardness of its wood.
This post is a continuation of the day before yesterday's post about François appearing at Rosade Bonsai Studio on May 15th.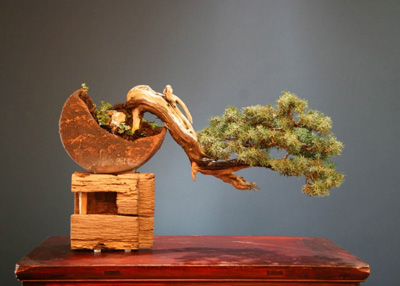 Borrowed from François' website. I'm not sure what it is, but I know I like the pot, the tree and the creative presentation.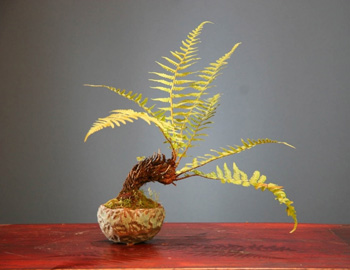 Also from François' website.
Source:
Bonsai Bark