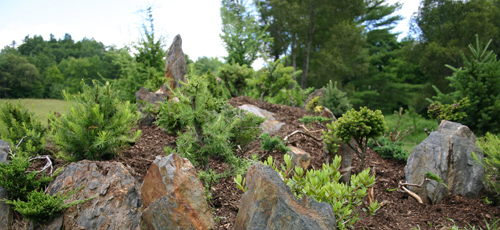 One little man made hill that serves as landscaping and as a growing bed for future bonsai.
I've started digging some of my field grown stuff and putting them in plastic containers. Soon we'll start photographing and putting some up for sale.
More than half of what I've been growing are larches that have been collected here in northern Vermont. All have been pruned some. Some has been wired and a few have even been carved. Most are not bonsai pot ready, but all have good potential.
When they are ready, I'll be putting them up here and on Stone Lantern.
Source:
Bonsai Bark