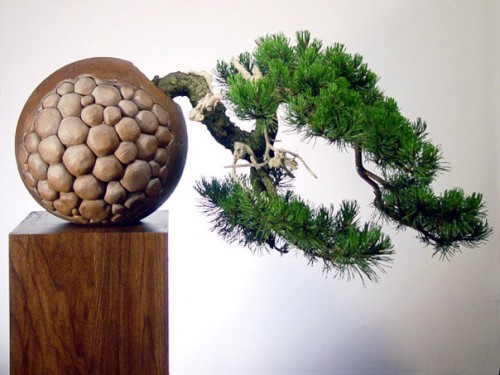 A daring presentation from Candy Shirley's bonsai collection
. Here's an example of a rather intriguing bonsai and pot relationship. Your eye goes straight to the pot. Its mass is at least equal to the tree, it's at the same elevation as the tree, and it's just so strong and unusual. Do you think that the tree is a bit overwhelmed? What about its pincher shape? Would you have done it differently or is the whole presentation perfect just as it is?
Is it just me, or has Candy been influenced by Nick Lenz? This presentation does seem a little Lenzian, as does the larch below. If Candy has been influenced by Nick, she could do a lot worse.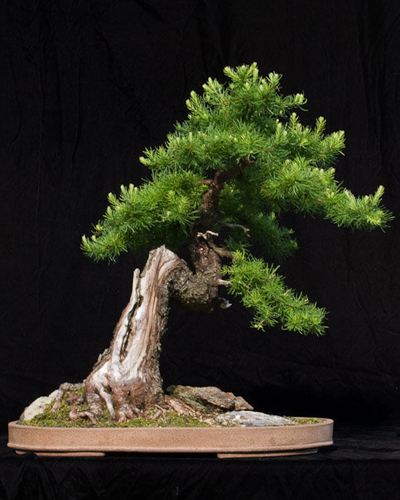 I would bet my retirement fund that this wonderful larch started in Nick Lenz' talented hands. If I am right, this takes nothing from Candy. She is responsible for its health and for maintaining its distinctive beauty. Not to mention that she had the eye and the wherewithal to recognize its character and value. My guess is that Nick's trees couldn't find a better place to land than in Candy's collection. I hope that, over time, I am proven right.
Source:
Bonsai Bark