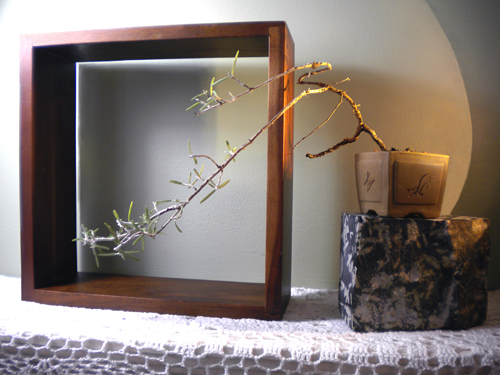 Greg Madson submitted this photo along with these comments: "This is part of my own study of the geometrics of presentation. It's a three year old Rosmarinus officinalis, Prostrata cascade 16.5 cm from top to btm (6.5 inches). I love the arc structures of the long branches that this particular variety produces. Creating a presentation that shows off the curves, angles, and depth of a tree is worth the effort."
The contest is closed and all the entries have been posted, save for the very last one (tomorrow!).
Stay posted for information on how you can help judge this contest and maybe win something in the process.
Source:
Bonsai Bark