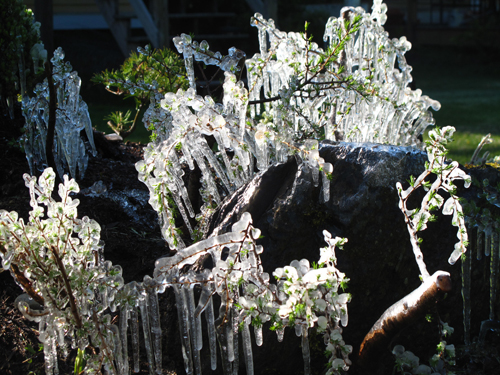 Icy larches from my back yard this morning (May 11). 25 degree Fahrenheit (-4 celsius) last night here in the lovely, underpopulated Northeast Kingdom, Vermont. I left a mist on all night to protect these newly dug and newly sprouted larches. It worked, the ice has melted and all is well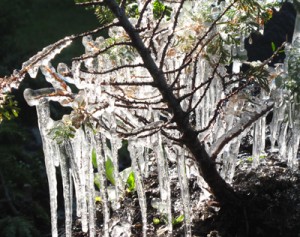 An ugly little Eastern white cedar (Cham thyoides) made beautiful by icing. Eastern white cedars (not to be confused with Northern white cedars 'Thuja occidentalis' which are abundant around here) don't do very well here, it's too cold. I've had three or four that I've been trying to grow for years, but all they do is struggle and barely stay alive.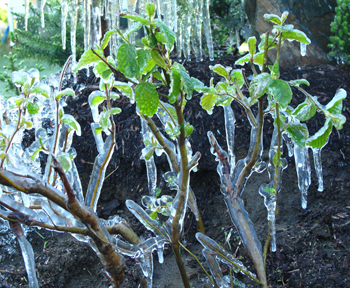 I don't know what this is. I dug it along side the road where the town keeps cutting stuff down, just to see if it has any possibilities. I doubt if it will ever be a bonsai, but it might fit in as a landscape plant.
Source:
Bonsai Bark