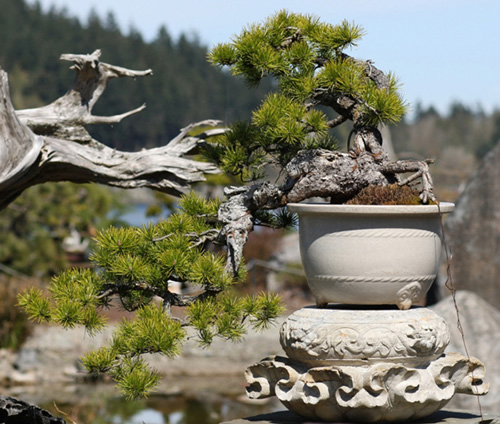 Lodge pole pine by
Dan Robinson (Elandan Gardens)
. From
The Art of Bonsai Project
. Photo by
Victrinia Ensor
.
I didn't make the Picasso thing up (though it's the second time I've used it). It's from a chapter entitled 'Becoming Picasso' in
Gnarly Branches, Ancient Trees: The Life and Works of Dan Robinson – Bonsai Pioneer
, by Will Hiltz. No matter who first thought to equate Dan and Picasso, I think it might be apt. Passion, willingness to break with convention, constant experimentation, a profound respect for the medium, and of course, a fair dose of natural talent, accurately characterizes both Pablo Picasso and Dan Robinson. Of course, you could have all of these things and still not be one of the all time great artists. As far as that goes, I'll let you be the judge.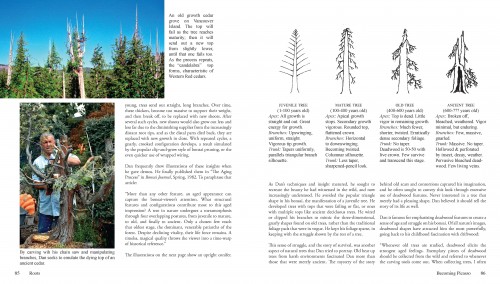 A spread from the 'Becoming Picasso' chapter in
Gnarly Branches, Ancient Trees
.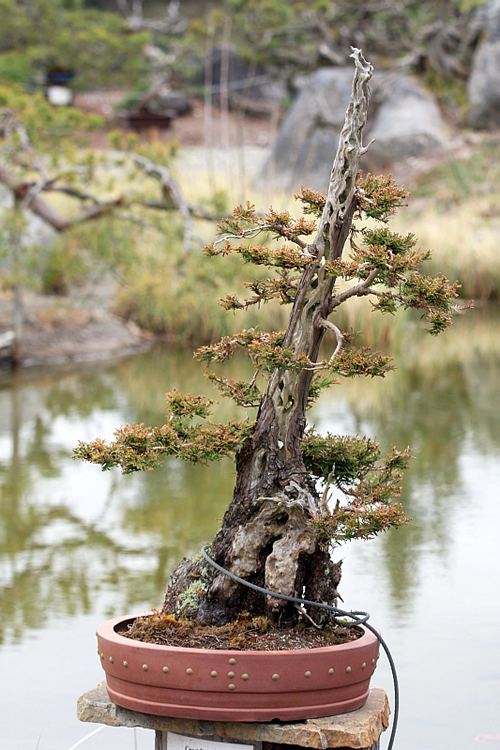 Coast Redwood (Sequoia sempervirens) by
Pablo Picasso
Dan Robinson from
Art of Bonsai Project
. Photograph by
Victrinia Ensor
.
Source:
Bonsai Bark