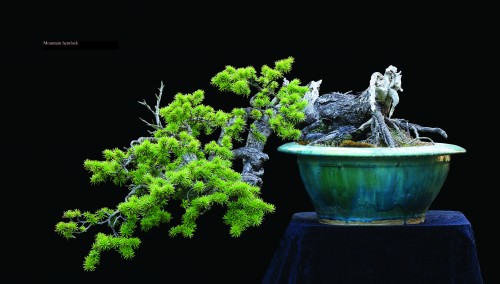 This perfect Mountain hemlock expresses Dan Robinson's respect for how nature does it. Not that he doesn't add his touch; he does, and it's masterful. Photo is from the book.
Gnarly Branches, Ancient Trees: The Life and Works of Dan Robinson – Bonsai Pioneer
This will surely be one of the most important (and beautiful) bonsai books ever published. Will Hiltz, author and photographer elevates the art of book making, and Dan Robinson, bonsai artist and master, elevates the art of collecting, growing and styling bonsai. Dan's approach is uniquely his own and shows profound respect for trees, nature, art; the whole process that we call bonsai. Bonsai pioneer is a good choice of words to describe who Dan is. The Picasso of bonsai might be equally good.
Order yours now
High quality hardcover with dust jacket, 10 1/2″ x 9 1/2″ 292 pages. Due in October 2010.
Order and pay now for earliest delivery
.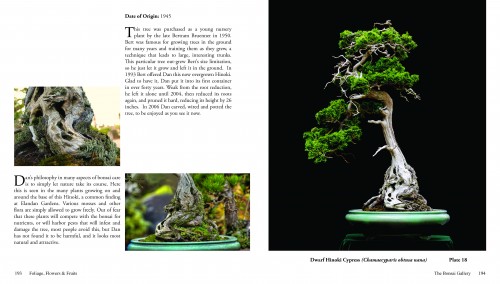 You could randomly open to almost anywhere in the book and come up with a spread as magical as this.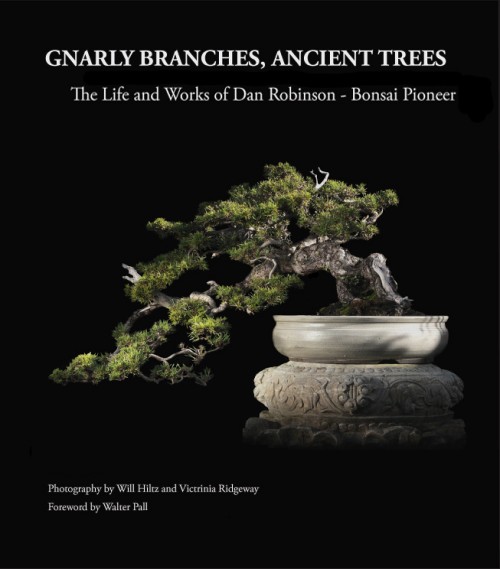 The cover.
Visit Dan Robinson's Elandan Gardens
Meanwhile (while you are planning your trip),
visit their website
.
Source:
Bonsai Bark