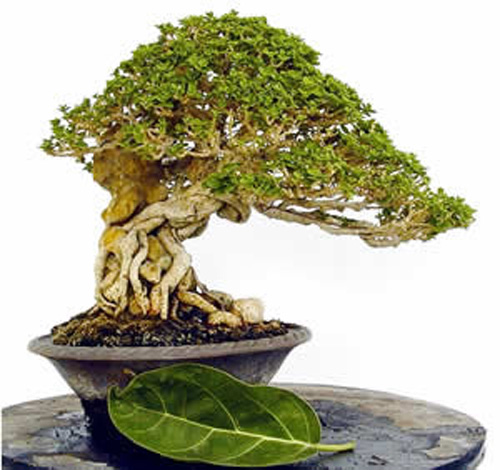 A sweet little root-over-rock by Robert Steven. I can't tell tell you what it is or its dimensions or really anything (except that I'd love to see it in my collection). I don't even remember where I got the photo (or the one below).
Robert Steven is a household name
Over the last few years Robert Steven has become a household name throughout most of the world (wouldn't that be something?). Actually, about 99.99% percent of the people in the world are blissfully ignorant of Robert's existence. Too bad. Maybe someday bonsai will enjoy its place as an art worthy of widespread appreciation , but for now, it's mostly just us (we are a growing population and there are places in the world where bonsai as an art is gaining some foothold, still…).
Red pots are not that common. Most people don't dare use them anyway, as they tend to steal the thunder from the tree. Speaking of the tree, did you notice the ramification? That's the result of years of careful pruning.
More Robert
Robert Steven is a world class bonsai artist, teacher and author (
Vision of My Soul
and
Mission of Transformation,
both now on sale at
Stone Lantern
for 30% to 40% off). Robert is also a regular contributor to
Bonsai Bark
.
Source:
Bonsai Bark