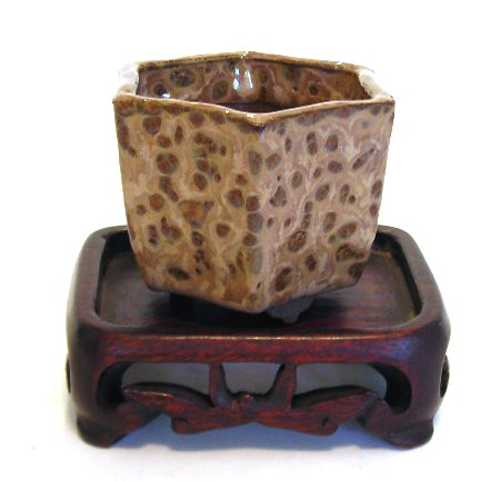 I'm not sure I've ever seen a glaze quite like this one (or the one below for that matter). The bonsai potter is Michelle Dougherty.
I've been checking out
Michelle's posts at Bunjin Journal
for quite a while now. Though she doesn't post very often (lately she's been on a bit of roll), when she does, she usually comes up with something a tad unusual. This time it's some pots she just made. Not that all her pots are all that unusual, some are, some aren't (I picked a couple here that I think are both distinctive and beautiful), but if you follow her posts, you'll see what I mean.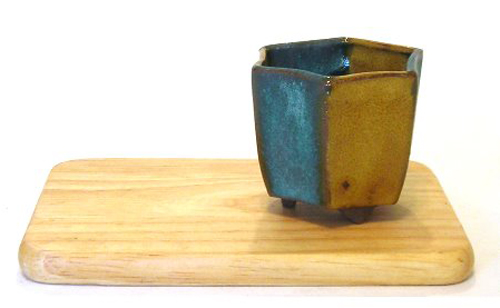 Source:
Bonsai Bark